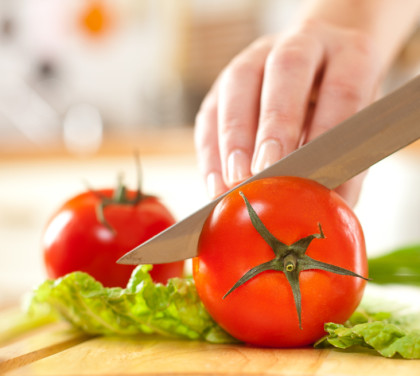 There's a reason why tomatoes are leaping over mangoes, bananas and apples to be the world's most consumed fruit.
Around the world today, there are at least 170 million tons of tomatoes being produced every year. Dr. Michael Mosley wanted to know why. We already know that the benefits of tomatoes are plentiful; vitamin C, potassium, folate, vitamin K and lycopene. But did this fruit, yes fruit, become the most popular because of its nutritional value?
Dr. Mosley discovered that such is not the case.
A secret benefit of tomatoes is the built-in umami flavor which signals "health" and "strength" to our senses. As a main dish or a side dish, tomatoes give everything that thick, meaty and earthy flavor that our taste buds crave so.
Dr. Mosley notes, "Whenever you eat a food that contains glutamate, the glutamate molecules in the food trigger special receptors on your tongue. This then sends a signal to your brain which registers that taste as being 'umami'."
He add, "So, when you bite into a tomato or savour the taste of tomato paste on your pizza, what your taste buds are really doing is telling you is to eat this food because it is rich in glutamate, which will help keep you healthy and strong."
To read more about the science behind the tomato's popularity, read the full article on the BBC.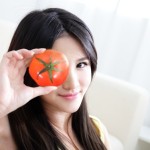 Also, check out my related blog post: "Umami Puts the 'Yummi' in Tomatoes."
Hungry yet? Get each nutritional and satiating benefit of tomatoes with this tomato-rich recipe (below).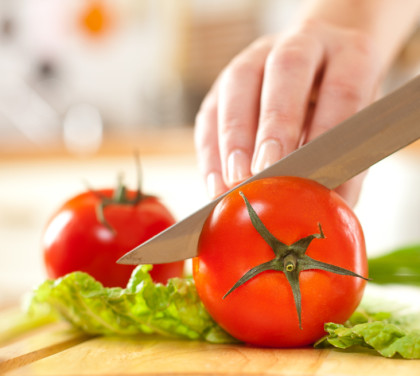 Tomato Basil Pasta Bake
Ingredients
1

box

fusilli pasta

16 ounce, or any similar pasta

2

cans

crushed tomatoes

28 ounce

½

cup

water

¼

cup

olive oil

½

cup

basil

torn

4

Tbsp

dried oregano

8

cloves

garlic

minced

4

tsp

salt

plus more for sprinkling

1

tsp

black pepper

3-4

large tomatoes

thinly sliced
Instructions
Pre-heat oven to 450°F/230°C.

In a large bowl, mix together the crushed tomatoes, water, olive oil, basil, oregano, garlic, salt, pepper, and fusilli.

Pour the pasta mixture into a greased roasting pan and smooth the top into an even layer.

Line the top of the mixture with the sliced tomatoes and sprinkle with salt.

Bake in the oven for 40-45 minutes, until the pasta is fully cooked.

For more umami goodness, put some parmesan cheese on top.
Recipe Notes
Recipe adapted from buzzfeed.com
More Delicious Savory Foods & Umami Recipes: