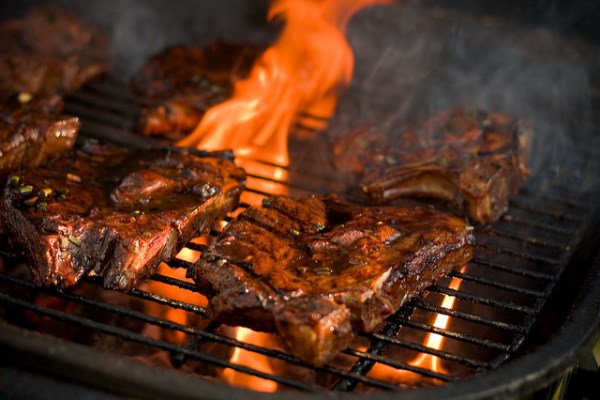 In a previous blog, I professed that there's no other style of food quite like barbecue. "When a food gets grilled and smoked, something magical happens, and the resulting product has inspired widespread passionate devotion. And whether you're a BBQ connoisseur or just an occasional rib-eater, there are some things you probably don't know about this wonderful style of cooking."
That blog "Barbecue is in the Air!" offers a variety of info tidbits, including some fun facts about the history of BBQ. I also cite two BBQ chefs who have spoken about their use of monosodium glutamate (MSG). They acknowledge that MSG is a form of glutamate (an amino acid) and is a natural byproduct of some aging and fermentation processes. One chef also remarks: "It is a popular additive in Chinese cooking and it is in many other foods such as the rub used at the world's most popular rib restaurant, the Rendezvous in Memphis."
If BBQ is on your list of beloved foods, you'll want to cook up some savory and succulent BBQ recipes dishes as if you're a renowned "master chef". So let's begin! Here's a brief round-up of a few BBQ favorites – some are prepared on a grill while others are prepared in the kitchen (so you can enjoy BBQ regardless of the weather!)
For rainy days, there is no need to forgo having a savory barbecue-based meal. Here are two tasty BBQ recipes that can be made in your kitchen.
Cover photo courtesy of Flickr user: Chun Kit To
Find more delicious, savory recipes in the MSGdish.com Savory Cuisine Corner. There you will find recipes for salads, salad dressings, soups, side dishes, entrées and more!