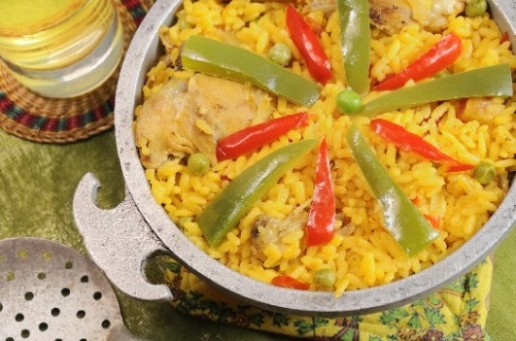 Cuban cuisine is unique in that it has been influenced by many different cultures. According to Wikipedia, Cuban cuisine is a fusion of Native American Taino food, Spanish, African, and Caribbean cuisines. Some Cuban recipes share spices and techniques with Spanish and African cooking, with some Caribbean influence in spice and flavor. However, there can be other cultural influences such as Arabic, Portuguese, Chinese and French. One of our favorite aspects of Cuban cuisine is that traditional Cuban cooking has little concern about measurements, order and timing!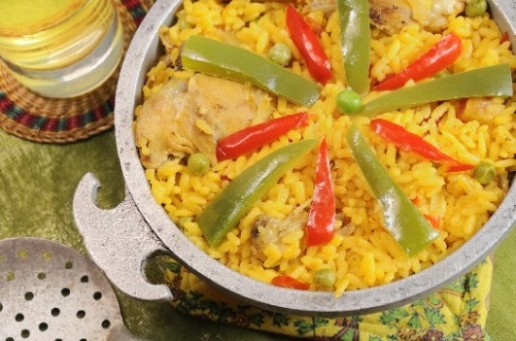 Cuban Rice
Scads of recipes can be found on the Internet for rice dishes that have roots in these cultures; here is a simple Cuban Rice recipe to try.
Ingredients
1

16-oz. can green peas

3

cups

cooked white rice

8

oz.

fresh white mushrooms

½

lb.

smoked or baked ham cut into ¼-inch cubes

2

medium yellow onions

diced

1

stick butter

2

Tbsp.

extra-virgin olive oil

2

Tbsp.

white table sugar

2

Tbsp.

seasoned salt

1

tsp.

garlic powder

1

tsp.

MSG

½

tsp.

red pepper

½

tsp.

black pepper
Instructions
In a 4-quart saucepan add the can of peas, liquid and all, into warm rice and cover pot so rice will absorb most of pea liquid.

Cut mushrooms into ¼-inch slices and dice ham and onion.

Heat 12-inch frying pan over high heat. Add ½ stick of butter.

Once the butter melts add mushrooms to pan. Do not stir or turn for 2 minutes.

After 2 minutes turn mushrooms and add onion and remaining butter.

After 2 more minutes stir once and add ham cubes and olive oil.

Reduce heat to medium and cook while stirring constantly for 1 more minute to warm ham. Pour contents of frying pan into pot with rice and peas and then add all spices.

Mix well and serve.
Recipe Notes
Recipe courtesy of FoodNetwork.com
Find more delicious, savory recipes in the MSGdish Savory Cuisine Corner.