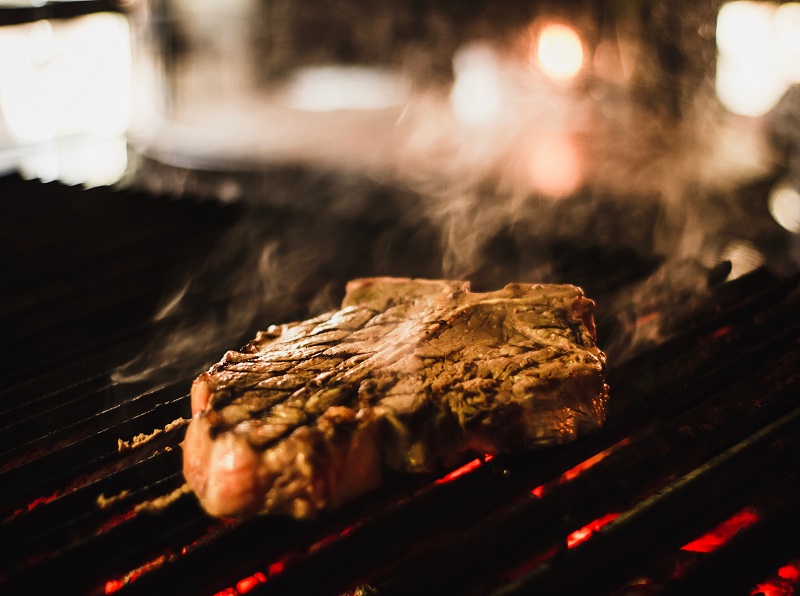 Are you stuck in a food rut, making the same meals over and over again? Well, you're not alone. With cookouts and barbecue grilling still in full swing this September perhaps it's time to get out of that rut. But how?
Culinary experts advise that taking a "risk" on an ingredient or flavor you're not familiar can be very helpful in getting you out of a cooking rut.
Sure, grilled hot dogs and hamburgers will always be standard fare during the summer months and this weekend, but isn't "variety the spice of life?" Here are some savory grilling recipes that should inspire you to try fresh ideas. They all have one thing in common: that special umami characteristic that will make your taste buds think 'wow'. Promise! And MSG as an ingredient in these recipes will give your cooking creations that extra umami burst – yes, More Savory Goodness!
These smokin'-good dishes range from beef and chicken to grilled vegetables that are prepared on an outdoor grill.
Talk about savory goodness!
These Sesame-Ginger Grilled Vegetables (see recipe below) are a real treat. "This umami-packed grilled veggie side dish is one you'll come back to again and again. The flavor bomb Sesame-Ginger Marinade soaks in and flavors broccolini and baby bok choy in a most delightful way. Add a little char from the grill, and you have a seriously delicious vegetable dish on your hands."
You must give these BBQ Chicken Thighs a shot. The zesty marinade and the hearty thigh meat flavor are key to this extraordinarily savory dish.
Not forgetting about always-popular BBQ wings, Lette's Cajun Chicken Wings and Spicy Rub is a recipe that's a real crowd-pleaser.
This Spice Rubbed Grilled Ribeye Steak recipe is crazy good."The combination of spices, lemon and hot sauce will drive your taste buds wild!"
Okay, fire up those grills and get your savory (umami) taste buds ready…
Asian Sesame-Ginger Grilled Vegetables
BBQ Chicken Thighs
Lette's Cajun Chicken Wings and Spicy Rub
Spice Rubbed Grilled Ribeye Steak
Featured photo courtesy of Louis Hansel on Unsplash
* * * *
For More Savory Grilling Recipes…