About the MSGdish Blog
Welcome to the MSGdish blog! MSGdish is your gateway to important information about glutamate, monosodium glutamate (MSG) and the many culinary creations inspired by "umami." MSGdish hosts a broad array of information about umami, glutamate, and MSG, as well as tidbits about food, taste, and health.
Glutamate, one of the most abundant amino acids in our diet, has been recognized for more than a hundred years for its role in enhancing and balancing the savory taste of food. Also known as "umami," savory is one of the five basic human tastes, along with sweet, sour, salty and bitter.
MSGdish is brought to you by The Glutamate Association (TGA). More information is available at MSGfacts.com. For timely and topical tweets from MSGdish bloggers, follow us on Twitter @MSGdish.
Opinions and other statements expressed by users and third parties (e.g., bloggers) are theirs alone, not necessarily the opinions of The Glutamate Association. You acknowledge that by providing you with the ability to read and distribute content through our site you have agreed to this website's Terms of Use. The Glutamate Association is not undertaking any obligation or liability relating to the content.
This site is designed primarily as an educational resource and should not serve as a replacement for professional medical advice or to diagnose or treat health problems. It does not provide comprehensive information on nutrition nor should it be viewed as an endorsement of specific products. Advice and information regarding your personal health, nutrition and diet are appropriately done only by a qualified health professional.
Permission to reprint information in whole or in part contained on this blog is granted, provided customary credit is given.
MSGdish Commenting Policy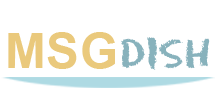 Thanks for visiting MSGdish.com. We welcome your comments.
Feel free to post and share your opinions and stories with us – we'd love to hear what you have to say. Please understand that this is a moderated blog. We encourage and welcome your comments and feedback and opinions, provided that you share your viewpoint in a way that is respectful to us and our community, and is not inappropriate, off-topic, abusive, or promoting third-party sites, initiatives or products. Links to third-party sites will not be accepted. All comments will be reviewed before posting.
We want MSGdish to be an inviting forum for all those who are interested. The dialogue should be constructive, respectful and always contain appropriate language.
We will do our best to moderate and respond quickly to your comments.
If you have any questions or comments about this website, please contact us.
Meet the MSGdish Bloggers & Expert Advisors
And our Featured Guest Bloggers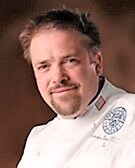 Christopher Koetke is Corporate Executive Chef at Ajinomoto Health & Nutrition, North America. He previously was the Chief Consultant at Complete Culinary, LLC, and Dean of the Sun Valley Culinary Institute. He is a past Vice President of both the Kendall College School of Culinary Arts and Laureate International Universities Center of Excellence in Culinary Arts.
"Chef Chris" joined the Kendall College School of Culinary Arts in 1998, serving first as a culinary instructor and later as associate dean, dean and executive director. Under his leadership, the School of Culinary Arts was awarded the Academy of the Culinary Arts Cordon d' Or – Gold Ribbon Cooking School of the Year Culinary Academy Award for 2008.
Chef Chris began cooking professionally in 1982, and has worked in some of the world's finest kitchens. He is a certified executive chef and certified culinary educator by the American Culinary Federation. He is the host of the Emmy-nominated cooking show "Let's Dish" on the Live Well HD network and co-author of the award-winning The Culinary Professional.
Chef Chris earned a B.A. from Valparaiso University and an M.B.A. from Dominican University. He is a member of the board of the American Culinary Federation Foundation Accrediting Commission, the Illinois Restaurant Association Educational Foundation, the International Food Editorial Council, and the National Restaurant Association.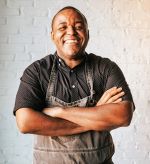 Aaron Andrews is Associate Corporate Chef at Ajinomoto Health & Nutrition, North America, and now has more than 10 years' experience in the foodservice and restaurant industries.
As a seasoned hospitality veteran, "Chef Aaron" has an eye for what the clients and customers want, the ability to develop it, and the skills to lead a team to deliver it. Chef Aaron has excelled in both front of the house and back of the house operations in a variety of environments with the advanced knowledge of the principals and practices within the foodservice profession.
He is a hands-on leader who has opened 50+ restaurants, created brands and managed multi-unit restaurants with a proven track record of success in culinary arts, operations and leadership.
Chef Aaron earned his B.A. in Hospitality and Tourism Management from Purdue University.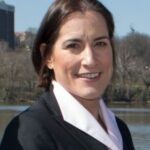 Amy Philpott is executive director of The Glutamate Association (TGA), a non-profit trade association. In the more than 10 years before joining the TGA team she managed marketing and communications for the United Fresh Produce Association, US Apple Export Council, US Dry Bean Council, and California Table Grape Commission.
Previous responsibilities included international marketing, education and membership marketing, reputation management, and crisis communications. She has also served on the Agriculture Department's Trade Advisory Committee.
Amy grew up in California's San Joaquin Valley, where she helped cultivate and market grapes and oranges grown on her family's farm. Amy holds bachelor's and master's degrees from California State University, Fresno, and a Master of Arts in public communication from American University. She is fully accredited in public relations.

Important Disclosure: Our consultants and expert advisors are professionals who are extremely knowledgeable and considered to be experts with regard to food and nutrition. They have established their careers in science-based nutrition communications and have served as advisors and expert consultants for the food industry in general, and for specific food companies. They have been compensated for their time in writing for this blog but their statements and opinions are their own. The MSGdish bloggers have pledged to Blog With Integrity, asserting that the trust of their readers and the blogging community is vitally important to them.