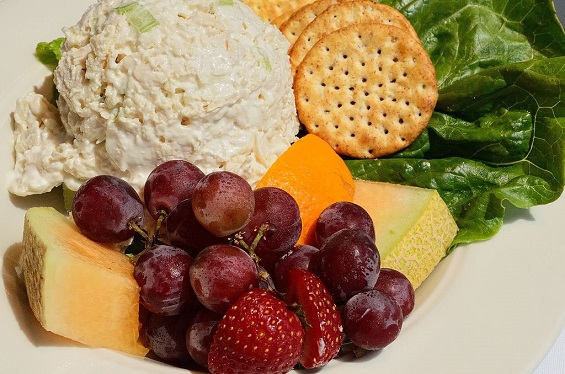 With warmer weather across the country and summer just around the corner, many of us are turning to lighter meals.
Some of the less-filling lunches and dinners my family loves include anything made with white meat chicken. Not only does chicken have a welcoming savory flavor, it is an economical protein source — and in general has less saturated fat and fewer calories than beef.
Not to dismiss our love of chicken wings and fried chicken (they are still favorites), it is common to find one of several chicken salad recipes being made in our kitchen.
But don't let the term "salad" confuse you. Chicken salad can be many things, including but certainly not limited to, a bowl of spring greens topped with fried chicken tenders. "Chicken salads" are much more than that.
Think "Chicken Salad Sandwich." Who hasn't used a perfectly-seasoned chicken salad as a sandwich filling, on sliced bread or a crusty bun?
You may not be as familiar with "Hot Chicken Salad" but it is a true front-runner with our friends and family and is always a party favorite.
Of course, as a blogger, I'd be remiss if I didn't include two more conventional chicken salad recipes that serve as the main meal: "Chicken Poppy Seed Salad" and a "Chinese Chicken Salad."
All four of these chicken salad recipes have an undeniable combination of flavors, including the very popular "umami." In each of these recipes, the umami taste is contributed by the chicken in combination with other ingredients.
So as warmer weather becomes a constant, be sure to stock up on fresh or frozen chicken breasts so there will be very little reason why you can't try one of these recipes.
Enjoy!
For more delicious recipes, visit our Savory Cuisine Corner.
Photo credit: by Ralph Daily from Birmingham, United States (Velma's Chicken Salad) [CC BY 2.0 (https://creativecommons.org/licenses/by/2.0)], via Wikimedia Commons