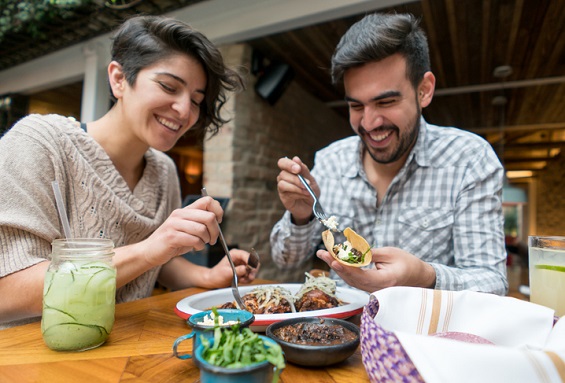 Do you feel like you sometimes get stuck in a food rut? You know the rut I'm talking about…
Taking the same old casserole to a family gathering
Routinely preparing an ordinary scrambled egg dish for a Saturday brunch
Volunteering to bring your "special" (but been there, done that) dish to a tailgate party
Having too many leftovers because a meal just did not "hit the spot"
If any of these sound familiar, have we got some suggestions for you! They entail the addition of simple ingredients that will enhance the flavor of your favorite savory dishes – to get them out of the 'so-so' zone. These ingredients will impart lots of umami flavor, so if you aren't on the umami bandwagon yet, now's the time. With lots of tailgate parties and sporting event meals just around the corner, give these a try – six ways to boost the deliciousness of your existing recipes or give new ones the wow factor! Indeed, it's not necessary to toss out tried-and-true recipes, but by adding even a small amount of these ingredients that are rich in umami, you will see a very positive change in their savory goodness.
6 Umami Ingredients for More Savory Flavor:
Tomatoes: There are many surprising benefits of tomatoes, with one being their umami flavor. Whether it be fresh tomatoes, tomato sauce, dried tomatoes, tomato paste or tomato juice, this fruit – yes, tomatoes are a fruit – are high on the list of umami-rich ingredients. Add some to recipes that might not normally call for tomatoes (e.g., soups, salads, casseroles) or use more than you have in the past. If looking for a novel tomato-based salad recipe, this one named "Tomato & 'Dirt' Salad," made with fresh tomatoes and crisp mushrooms and rye crumbs, is one of my faves. 
Mushrooms: Speaking of mushrooms, The Mushroom Council confirms, "All mushrooms are a rich source of umami and the darker the mushroom the more umami it contains…. Dried mushrooms tend to have more umami than fresh ones, and cooked mushrooms are more umami-rich than raw. This means that adding mushrooms in virtually any form – raw, sautéed, whole cap garnish, even a dusting of dried powder – will add an umami lift to foods.
Also, this Blue Cheese Portobello Mushroom Burger recipe should make your friends' and family's taste buds very, very happy.
Cheese: Since I already mentioned blue cheese, let's move on to the umami found in cheeses of all varieties. Aged cheeses contain the highest amounts of umami but almost all cheese contains some as well. While I recall always having some type of cheese at home growing up, I also remember eating my first slice of plain, no-fancy-toppings cheese pizza. Little did I know I was consuming an unfettered umami bomb, thanks to the homemade tomato sauce and various types of cheese (mozzarella, provolone, parmesan). I'm still grateful for the tiny Italian bakery in my small hometown that only made pizza on Sunday nights…way back when (my fondness for this cheese pizza relates to the perfect umami balance: how the stringy, salty mozzarella interacted with the tangy acid in the tomato sauce!). 
MSG: Among the previous MSGdish blogs that have detailed the benefits of umami, this blog features our favorite umami ingredient – MSG (monosodium glutamate) – which is in our Hall of Fame of flavor enhancers for savory food. It is the glutamate component of MSG that provides the umami flavor to this seasoning that has been used safely for over 100 years around the world. I can say without hesitation that I use MSG all the time, in a variety of dishes, ranging from scrambled eggs to oven-roasted chicken breasts to my occasional Bloody Mary using this divine recipe.
Soy sauce: Made from fermented soy, soy sauce has been a staple in cooking for a long, long time. One well-known manufacturer of soy sauce notes, "Used on rice, vegetables and fish, these sauces are an indispensable part of Asian cuisine. They are so rich in umami that they balance the taste and round the flavor of all kinds of dishes. … In the natural brewing process, the proteins are split and natural glutamate is released, giving the soy sauce its high umami content." If you think you already know all about soy sauce, please remember this advice: Adding umami to gravy can really make it super-duper delicious. Check out this blog: "Could Soy Sauce be the Secret Ingredient for the Perfect Gravy?" 
Miso: If you have never tried miso, just wait! Bon Appetit magazine says, "Salty, earthy, and, yes, funky, miso has the sort of deeply layered flavor that can only be the result of nature and time. It's the key to umami-rich broth without the meat, to creamy salad dressing with the optimal balance of salt, and to glaze that leaves fish crispy and caramelized." Similar to other umami-rich foods, it contains high levels of glutamate that give it a big umami punch. I suggest trying this Miso Roasted Brussels Sprouts recipe; it's outstanding, and a must-try for lovers of this healthy vegetable.
To learn more about these and many other ingredients that are concentrated sources of umami and therefore will boost the savory flavor in your recipes, visit these web pages: The Most Umami-Heavy Ingredients (Yahoo) and 14 Foods with Natural Umami (Reader's Digest).
Also, for a wide variety of recipes with ingredients rich in umami, check out our Savory Cuisine Corner !
*  *  *  *
Did You Know?… Many Foods Naturally Contain MSG
Glutamate is an amino acid that is found in virtually every food. It's a big part of protein-rich foods like meat, eggs and cheese, but is also found in fruits and vegetables. And, it is what's responsible for giving foods the umami (savory) flavor that makes them taste delicious. Learn more.