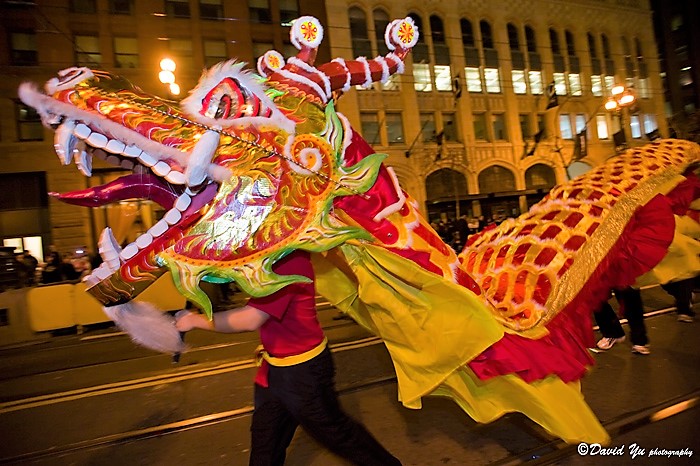 The Asian New Year offers symbols of health, wealth and wisdom for 2022.
Happy New Year! Chinese New Year celebrations start with the New Moon on the first day of the Lunar New Year. The Asian New Year of 4720 (or 2022) is February 1st. Families mark the new year with special foods, flowers and traditions: honoring elders and giving red envelopes filled with money to children. The celebrations end on the full moon 15 days later.
Each year has an animal sign according to the repeating 12-year cycle, so there are 12 different Chinese zodiac animals. This is the Chinese Year of the Tiger, for those who were born in 1926, 1938, 1950, 1962, 1974, 1986, 1998, 2010 and this year of 2022. Tiger years are explosive and usually begin with a bang. The Tiger's essence is that of nobility. In life and in love, the tiger personifies grandness. Tigers are loyal, humanitarian and fiercely protect those entrusted to their care. The Tiger is a symbol of strength, exorcising evils, and braveness.
Read below to find out what this year will bring you by your Chinese Zodiac sign. Also, learn some food symbolism with related nutrition advice, as well as information about glutamate, the essence of umami taste, to enhance the tastiness of your food this year.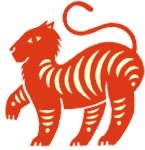 The Tiger: Tigers are good leaders, resourceful and innovative. Although they can be selfish from time to time in the little things, they are capable of great generosity. It is predicted there will be many life changes. Single Tigers will have a big chance to find a partner and it is a good year for Tigers to get married.
Health problems will be minor this year, but be sure to get enough exercise. Healthy eating can include moderate red wine intake. Antioxidants in red wine, such as flavonoids or a substance called resveratrol, have promising heart-healthy benefits. Eating whole red or purple grapes delivers the same antioxidants and you also get the benefit of the fiber. Rinse red grapes. Place in a freezer bag. You get a sweet slushie taste in each individual little bite. They keep for a month and are delicious.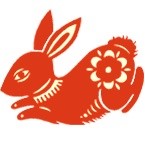 The Rabbit: Rabbits are optimistic and live a happy life with quietness and elegance. Quick, clever and ambitious with an artistic sense and good taste, they can also be conservative and insecure. Rabbits are witty and creative. Rabbits enjoy good luck in their businesses and careers in 2022.
Chinese tradition believes that eating fish will help your wishes come true in the year to come. Serve the whole fish with head and tail attached, symbolizing a good beginning and a good ending for the coming year. Point the head of the fish toward the oldest person to show respect. And if you choose mackerel, lake trout, albacore tuna or salmon, you will find rich sources of omega-3-fatty acids to keep your fur (skin) glowing.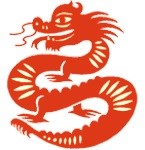 The Dragon: Dragons are determined, passionate, enthusiastic, ambitious, intelligent, but lack patience. Though seemingly cold on the outside, they are strongly upright and heroic inside, thinking of others. They have courage and confidence but need to temper their occasional aggression. Optimism will oust bad luck and increase Dragons' wealth and lead to a happier year than last year.
Add some apples to your diet to temper your impatience. Apples are a symbol of wisdom and peace, and a source of soluble fiber. And there are 7,500 varieties of apples in existence, 2,500 of which are grown in the United States. So, start munching.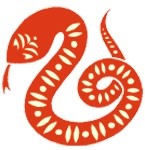 The Snake: Snakes have intelligence and wisdom along with excellent manners, and good taste. They are wise and philosophical. Snakes make their decisions quickly and firmly and act on their own sound judgment and intuition. Snakes are predicted to have a moderately good year, counter balanced with unexpected hassles but ultimately good luck and a good ending to the year.
The onion is a visual pun for intelligence because it has the same pronunciation as the word for 'intelligent' or 'clever.' Savor a simple salad – thinly sliced onions, umami rich-tasting tomatoes, and fresh mozzarella cheese drizzled with olive oil.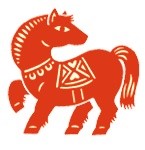 The Horse: Horse people are active, energetic, and have good judgment. The Horse is hot-blooded, hot-headed, rebellious, impatient and protective personally, professionally and socially. If you are married, you should be more loving. If you are still single, you may consider getting married. Horses are predicted to have a smooth life and good fortune with money this year.
Golden tangerines are symbolic of abundant happiness, good fortune and a rich source of Vitamin C. Tangerines with leaves intact assure that one's relationship with others remains secure. Grate tangerine peel and sprinkle on salads and soup or add to marinades for meat, chicken and fish for a punch of citrus flavor. And tangerines are a good portable snack.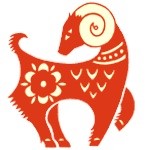 The Goat: Gentle and steady, compassionate, determined and gentle on the outside, but inside opinions are fixed and rebellious. Goats are good thinkers and a good person who values relationships. A beautiful and happy year is in store for Goats, with growth in careers and relationships. Keep a sense of humor and fun.
Shrimp in Mandarin, and "ha" in Cantonese sounds like someone laughing. Eat shrimp for happiness and well-being. Shrimp is low in fat and calories, and a source of minerals, iron, zinc and copper. Toss cooked shrimp with avocado, olive oil, fresh lime juice and chopped cilantro for a quick supper salad.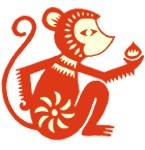 The Monkey: Monkeys are humorous and charming, smart and fun loving. They are always cheerful, energetic and very clever. The Monkey is highly sociable and talkative, and confident. Monkey people are very good at problem-solving, but will have to work hard to achieve their business goals this year.
Entertain and impress by inviting someone to tea. In Chinese society, the younger generation always shows its respect to the older generation or a person of higher rank by pouring and offering a cup of tea. Green tea can help prevent tooth decay – its bacteria-destroying abilities can help can kill the bacteria that causes dental plaque.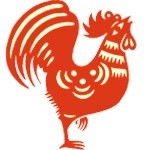 The Rooster: Roosters are hard-working, accurate and precise with a communicative, sensible and generous nature. They are gentle, humble and cautious, yet love to receive attention. Management of finances is their strength, and they are materialistic. Anticipate a good life and good finances this year.
To ensure your long and energetic life, include plenty of long whole wheat noodles – a food symbol of longevity. As a symbol of extended life, it is considered very unlucky to cut a strand. Toss cooked whole wheat noodles – packed with B vitamins and fiber – with soy sauce, lemon juice, sesame oil and a sprinkle of sliced scallions and sesame seeds for an appetizing and umami-rich side salad. Soy sauce, a staple in Asian kitchens, is packed with glutamate, and can easily enhance the flavor of umami in whatever dishes it is added.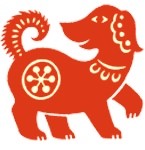 The Dog: Dog people are brave, honest, faithful, sincere, respectful and enjoy helping people. Of all the Chinese zodiac animal signs, they have the most intense sense of responsibility, reliable in keeping secrets for others. They are stubborn in the extreme and they know what they want. 2022 brings good luck and a blossoming career.
The plum symbolizes courage and hope because it blossoms first and bravely stands against the dangers of winter. Plums are filled with fiber, and a source of vitamin A and C. Sprinkle cut plums with brandy and brown sugar. Broil briefly until the sugar caramelizes. Fill with whipped mascarpone cheese and a sprinkle of chopped walnuts and a dusting of cinnamon. Walnuts are a standout for glutamate content among nuts, and will enhance the flavor of this simple dessert.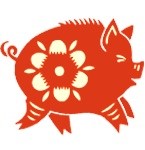 The Pig: Pigs are models of generosity, sincerity, purity, tolerance, and honor. The Pig simply wants to do things her way without saying much. Pigs should anticipate an up and down year with success at the end of the year. Pigs' health will be average with no major problems, and they should keep some healthy greens in their diet to maintain health.
Broccoli is one of the nutrition stand-outs among vegetables. It is high in fiber, vitamin A, calcium and important carotenoids: lutein and zeaxanthin. These carotenoids help keep UV rays from damaging the eyes. Among vegetables, broccoli weighs in as one of the higher sources of glutamate, providing a tasty vegetable dish and helping you achieve one of the five daily recommended servings of fruits and vegetable. Sauté garlic in olive oil. Add chopped broccoli, ½ cup of stock, ½ teaspoon each of MSG and dried thyme, and simmer 5-7 minutes. Sprinkle with red pepper flakes before serving.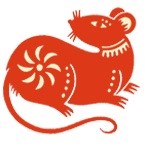 The Rat: Rats are gentle, frank, open, quick-witted and intuitive with keen observation. They are capable, impatient, eager to succeed and materialistic. Rats should exercise more and get plenty of fresh air. They will have a calmer year this year than last, but will need to put more effort in business and relationships, anticipating some hassles and barriers.
Eat more 'Love apples" – in French "pomme d'amour". This comes from the belief in the tomato's aphrodisiacal powers. Lycopene, which gives the tomato its rich red color, is being studied as one of the most powerful natural antioxidants protective against many chronic diseases. Tomatoes are also rich in glutamate, the compound that is the base of rich umami taste. Cut pear shaped or cherry tomatoes in half. Dab on a bit of soft seasoned cheese and a grind of fresh pepper.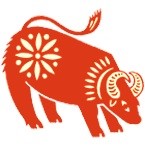 The Ox: Oxen are quiet, honest, simple, and compassionate. They are also diligent and determined, and believe in themselves. A typical Ox might need to work on being less stubborn and learn to bend. Compromise can be the ox's friend. Oxen should raise their expectations, and expect good fortune this year. Indulge in some spiritual pursuits, tossing away the mundane.
And indulge in some food for your soul as well. Studies look promising that dark chocolate is good for your heart. Use dark cocoa to make a mug of steamy hot cocoa for those snowy days. Stir with a cinnamon stick.
Many of these traditions and foods have been streamlined in our modern world, but what always remains is that the New Year is celebrated as a family affair, to mark a time of reunion and thanksgiving. 
Information adapted from:
Year of the Tiger Chinese New Year Parade image courtesy of Flickr user David Yu.
Chinese Zodiac image courtesy of China Highlights.