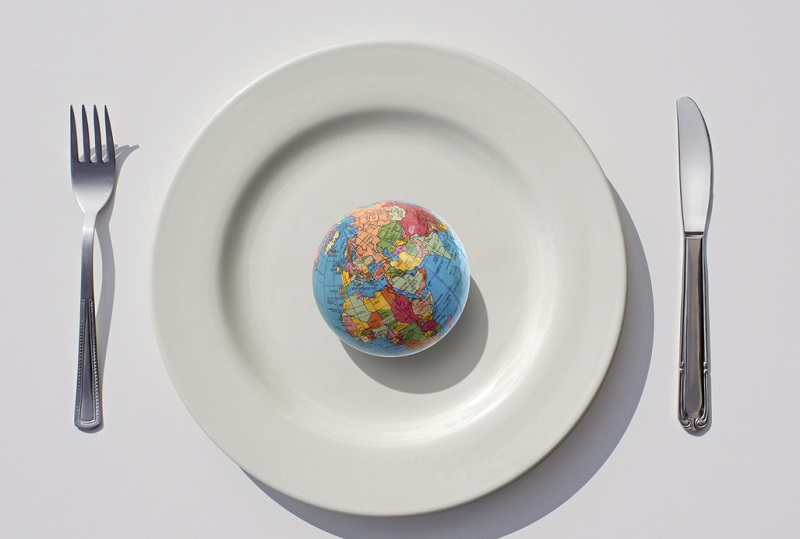 Umami has worldwide appeal.
If you are one of those individuals who thinks that "umami" flavor is only associated with Japanese and other Asian cuisines, you will want to read this blog…because it's not.
Yes, it's true that a Japanese scientist detected a taste common to many savory foods, that he coined 'umami.' It was this same scientist, Professor Kikunae Ikeda, working at the Tokyo Imperial University in 1908, who identified the amino acid glutamic acid, which he isolated from Kombu seaweed, as the source of this unique taste. He also was the innovator who discovered a way to make umami seasoning – monosodium glutamate (MSG) – an easy-to-use flavor enhancer.
Perhaps since the term umami first became popular in Asia some people don't associate umami with other cuisines, even though it always has been that 'savory' flavor in a spectrum of cultures. Nonetheless, with the introduction of the internet, information about umami is more abundant and has the potential to reach consumers everywhere. As awareness spreads, umami will continue its growth as a worldwide sensation.
We should thank innovative chefs and other culinary experts for touting umami and its savory, mouth-watering goodness. That is one thing that Dr. Ali Bouzari does. He is a culinary scientist and researcher who works with the best restaurant chefs in the country to reinvent the way food lovers eat. As a chef himself with a Ph.D. in food biochemistry, he has helped lead the charge in changing the way we think about cooking and flavor.
How Fermentation Enhances Umami
When it comes to umami, he points to the years pre-1900 when foods were fermented as a way of preservation. One unrecognizable-but-positive side effect of fermentation was the development of umami flavor in those foods. Today, fermented foods such as soy sauce and Worchestershire sauce are umami ingredients. Once identified as the fifth taste coming from glutamic acid, we now know that umami is everywhere, from mother's milk to tomatoes to aged cheese to Marmite. He knows his stuff. Flavorful food = enjoyable food.
The food and beverage website SmartBrief has this take on umami: "Lately chefs can't seem to get enough of it." SmartBrief writes that since 2000, "the focus on umami has reached a fever pitch." For example, Houston's Kata Robata restaurant regularly hosts collaborative umami-focused dinners. "Now, instead of simply building flavors through umami behind-the-scenes, chefs are marketing umami directly to customers."
Chefs Around the World Love Umami
To underscore its international appeal, here is a sampling of chefs and culinary talents around the world who have harnessed the flavor of umami:
Unbeknownst to him, Auguste Escoffier, a 19th century French chef, created umami with his invention of veal stock, though there was no name for it yet. If his name sounds familiar, The Auguste Escoffier School of Culinary Arts was named after him.
Some of the best chefs today in the U.S. call upon MSG to add umami to their recipes, including Grant Achatz of Alinea in Chicago (who says it's one of his top three kitchen staples) and David Chang, chef of the Momofuku restaurants, who uses MSG in his kitchens.
Several chefs in the UK use widely differing ingredients to add umami flavor to their menu items. As quoted in this Foodism article, here are some umami "secrets" from chefs in the UK:
Adam Rawson; head chef; Pachamama in Marylebone
Umami secret: Dashi and miso
"Peruvian food often includes a lot of Japanese influences, so we use dashi – a soup and cooking stock made from seaweed – as a natural flavour enhancer in our duck on rice dish. It's mixed into a saffron butter sauce and cooked in with the rice. We also glaze our lamb belly dish with a mix of white miso paste, rice vinegar, light brown sugar and butter so it has a nice balance of salty, sweet and creamy. Even our carrots are cured in miso for three days before being grilled. It extracts some of the juices, increases the natural sweetness and also seasons them without the use of salt. Buy some miso paste or hon dashi (miso soup base) and try it next time you do a roast, make gravy or do a stew. It's great for boosting flavour and minimizing the use of salt."
Lewis Sulley; Fera
Umami secret: Roasted lettuce
"Many overlook leafy vegetables and other greens such as cabbage and lettuce as umami sources, but these too can add the desired savoury fullness to your food. I find caramelizing them heightens their flavour by extracting their high glutamate content. Next time you make a stock, sauce or any sort of casserole, brown your meat with a few whole heads of baby gem lettuce or cabbage wedges. This browning is called the 'Maillard reaction' – it enhances umami with many foods but when combined with those rich in glutamate you will achieve a fuller flavour."
Tom Hunt; Chef-Patron; Poco
Umami secret: Kombu
"Seaweed – more specifically kombu – is a great natural source of glutamate. If you want to make a super flavoured hummus, try adding a piece of kombu or kelp to your chickpeas when boiling them. It will enhance the flavour, and make them more digestible. You can also try this when making lentils or beans – it adds a subtle savoury boost without being overpowering."
Ben Tish; Chef-Director; Salt Yard Group
Umami secret: Chargrilled parmesan rinds
"I learned this from an Italian chef I worked with at Al Duca in Mayfair many years ago. We used to save the rinds from the huge blocks of parmesan, grill or roast them and then put them in a pot covered with red wine, salt, molasses, bay leaves and thyme leaves. We would then bring them to the boil, simmer for ten minutes and then leave to cool. When cold we would throw in thick pork chops, legs of lamb or whole beef rumps and brine for three hours, or overnight for the bigger cuts, before cooking. The flavour the brine imparts is like nothing else – parmesan rinds have a really complex taste and the roasting or grilling accentuates it. The wine is the vehicle to transfer this to the meat. It's easy to do at home, just stick to more robust cuts of meat as the flavour is pretty punchy. I think turkey prepared this way would work brilliantly."
* * * *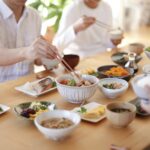 For Further Reading…
Ubiquitous Umami: Adding Flavor Around the World
To visually demonstrate just how widespread the love of umami is, this amazing graphic shows where and how umami-rich foods are used.