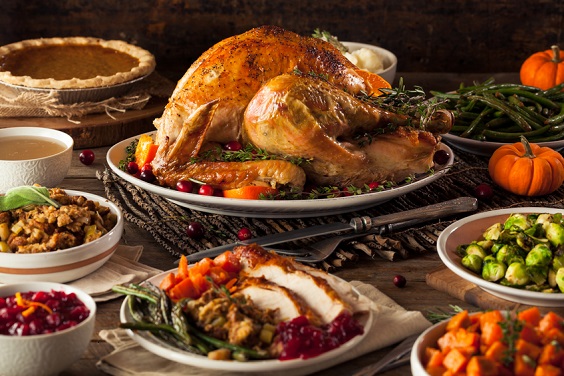 What do you make for Thanksgiving dinner when half of the people who will be at the table are watching their blood pressure? Ideally, you'd lighten up on the salt to reduce the sodium, but why go to all of the trouble to cook a feast if it's going to taste bland? Salt may add flavor and enhance other flavors, but it's not the only solution. There is a way to make food taste salty while using less salt.
Like salt, MSG (monosodium glutamate) adds flavor to food while enhancing the food's other flavors. But it also does something unique. When used instead of salt, MSG can lower the amount of sodium in a food without affecting the flavor. In fact, swapping salt for MSG can lower the sodium content of the food by up to 40% with no impact on how good it tastes. This may seem counter-intuitive since MSG contains sodium, but it works because MSG contains less sodium than salt (12% vs 39%, per the USDA nutrient database). So, if you swap even amounts of salt for MSG, you'll be getting two-thirds less sodium by using MSG.
It's important to note that swapping MSG for salt won't work for every recipe. Baking, for example, often requires sodium to strengthen the dough. And MSG won't work in the place of salt when brining a turkey. But, to make your Thanksgiving dinner with less salt, MSG is a good replacement for salt that is used as seasoning in side dishes and even gravy. Start by substituting MSG for 1/3 of the salt you would normally use, and then adjust the amount up or down based on your preferences. Or, use some already developed umami-rich recipes like Wild Mushroom Stuffing or Umami Gravy.
Using MSG may not be right for someone needing to be on a very strict low-sodium diet. But, for most of us, using MSG can be an easy and tasty way to make foods taste salty while using less salt.