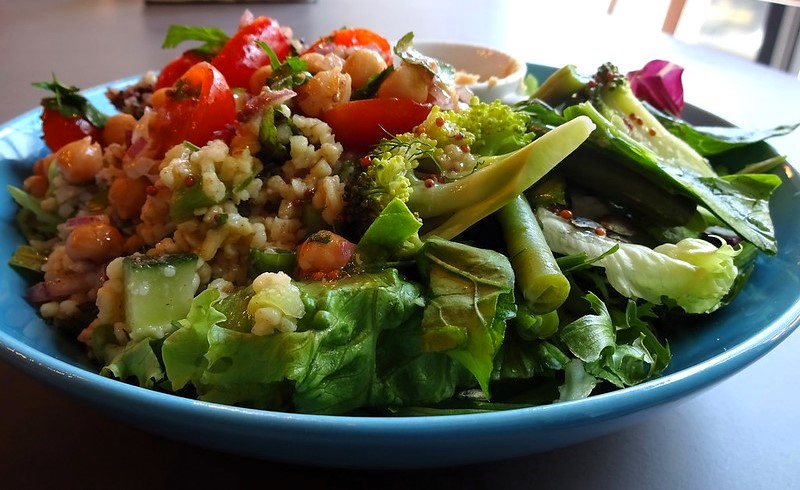 We all know eating vegetables are good for us, but why do we consistently struggle with eating enough of them?
From social determinants of health to juggling multiple roles within our lives, there's a lot working against us. Whether it's boredom with eating the same fruits and vegetables we have access to, or not liking the taste of produce, I'd like to think MSG is a secret little ingredient that can make a big difference – for taste and health reasons.
Americans Consuming Too Much Sodium
The Scientific Report of the 2020 Dietary Guidelines Advisory Committee confirms that sodium intake continues to be at an all-time high in the U.S., with ~90% of Americans consuming ~3400mg per day. This comes from a variety of dietary sources and from a variety of food groups. We need sodium in our diets, it's essential for our bodies to function. However, the excess sodium levels are what can cause a problem for folks (such as an increased risk of developing high blood pressure, which is a major cause of heart disease).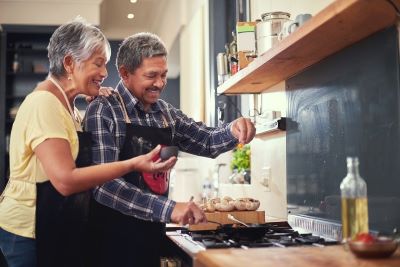 Not only does MSG reduce the amount of overall sodium we are adding to food, but it really adds that extra "something" that keeps you coming back for more. It rounds out a dish by adding not only umami, but also a sense of savoriness to really bring the dish together. Adding MSG can really help reduce the monotony of veggie dishes and reduce sodium intakes – so it's a win-win all around!
Some of us love the routine of menu planning and grocery shopping for the same things each week so we know we've got nourishing foods to eat throughout the week. That can lead to taste exhaustion if we've not mixing up the seasonings, herbs, and spices we add to the vegetables we acquire, though. Breaking out the MSG and sprinkling it onto a new roasted vegetable or into a veggie-stewed side dish can transform the flavor from meh to amazing in no time flat. It's also a great opportunity to enhance the flavor without adding too much sodium.
MSG for Salt Reduction
My go-to seasoning ratio of salt to MSG is 1 part salt to 1 part MSG. I typically already have this combined in a shaker bottle that I keep in my pantry. That way I'm ready to season anything I'm cooking or at the table if folks want to add a little salty savoriness before they dive in.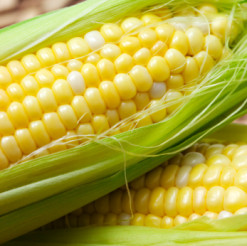 Savory umami and glutamate can naturally be found in aged cheeses, tomatoes, mushrooms, and soy sauce, to name a few foods. One of my favorite ways to introduce MSG to someone who may not have had it specifically added into a dish (other than what is naturally occurring) is a simple steamed ear of corn. Whether it's late summer and you're able to get it fresh, have some frozen ears in the freezer or a couple of cans kicking around in your pantry – it all works. I'll heat the corn to my likeness, then spread a little butter, my MSG & salt mix, and some black pepper on top. Give it a go and I promise, you won't believe how simple this little addition is to bring to life that summer corn flavor.
Depth of Flavor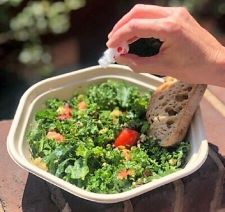 Another way to beat the boredom of sometimes drab stewed veggies or winter hearty dishes is by adding that same dash of MSG. Building layers of flavor in these dishes results in a depth of flavor that can still sometimes fall flat and have you thinking it's missing "something." Spoiler alert: that something is usually MSG! Just a sprinkle can zip it all together and really bring a cohesiveness to the dish with that all-day-cooked taste without the dullness.
As you can see, there's really no wrong way to add in MSG to your veggie dishes. Anytime you're looking to spice up your next veggie-forward main or side dish, swap out the salt for the 1:1 salt:MSG mix I mentioned above. I promise your taste buds will thank me!
Photo credit (salad plate): Flickr user, Kake