Culinary, chef and media attitudes toward MSG have undergone a significant transformation, marking a notable shift in the perception of this long-misunderstood food ingredient.
After decades of negative stereotypes, there has been a gradual change in public opinion, albeit at a slow pace.
While scientific research and food safety organizations like the FDA have consistently affirmed the safety of MSG through numerous peer-reviewed studies over the years, the court of public opinion has been resistant to change and proven to be a more slow and gradual process. However, over the past decade, views have gradually evolved.
MSG Safety and "Chinese Restaurant Syndrome"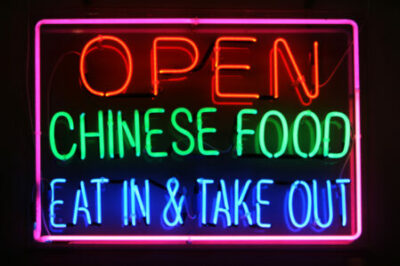 Despite MSG's safe use for over a hundred years in Asia, and many decades in the United States, MSG was positioned as a negative food ingredient in the 1960's. The stigmatization of MSG as an undesirable food ingredient can be traced back to a 1968 letter published in the New England Journal of Medicine under the heading "Chinese-Restaurant Syndrome." This letter, more of an opinion piece than a scientific study or research, associated MSG consumption with symptoms such as burning sensations, facial pressure, chest pain, and headaches, collectively labeled as "Chinese-Restaurant Syndrome."
Despite rigorous and peer-reviewed studies refuting the existence of such a syndrome and confirming the safety of MSG, a backlash against MSG and Chinese restaurants resulted. Much of this negative reaction was rooted in racial stereotypes. Reactions by some in the scientific community and by consumers to the MSG letter devolved into racism, xenophobia and long held stereotypes of Chinese food as exotic and strange. The prevailing negative opinion had the effect of leading many Chinese restaurants to post signs declaring "No MSG" on their menus.
Dr. Jennifer LeMesurier of Colgate University highlighted the racially inflected and prejudicial conversation surrounding MSG's public perception, despite scientific evidence supporting its safety. LeMesurier wrote, "Although the unwillingness to consume MSG is posited as rooted in medical evidence, the discourses that surround the genesis of this object as a topic in the public sphere are racially inflected at best and racially prejudicial at most."
Effect of Anti-Asian Sentiment on Perceptions of MSG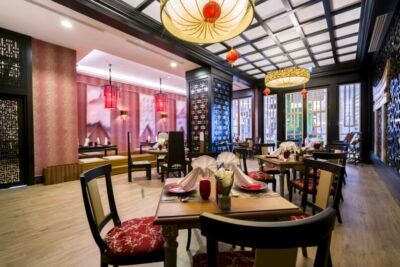 Influential figures in the culinary world have also spoken out against the anti-Asian sentiment that contributed to the aversion to MSG. As far back as 1999, legendary food writer Jeffrey Steingarten for Vogue asked, "If MSG is bad for you – why doesn't everyone in China have a headache?"
Chef David Chang, restaurateur, author, podcaster, and television personality and the founder of the Momofuku restaurant group has long asserted that anti-Asian sentiment triggered MSG aversion and Chinese Restaurant Syndrome. In 2012 he spoke out at an international food symposium on the anti-Asian sentiment that underlies MSG aversion with the talk documented and available on a much-viewed YouTube Video.
Celebrity chef and food travel documentarian, Anthony Bourdain asked "You know what causes Chinese Restaurant Syndrome?" on a 2016 episode of "Parts Unknown." Then he gave the answer: "Racism."
Turnaround in Sentiments about MSG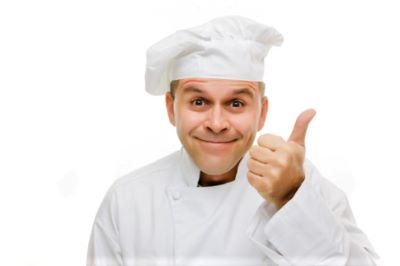 The term "Chinese Restaurant Syndrome" even found its way into the dictionary, only to be revised in early 2020. Merriam-Webster acknowledged the need for change and updated the term, referring to the outdated and "sometimes offensive nature" of the label.
In 2021, the popular 30-day elimination program Whole30 announced it would no longer rule out MSG as one of its off-limits additives, citing a reevaluation of "current science, historical learnings, and our diversity, equity and inclusion values."
In 2023 a report from market research firm Mintel titled "Ingredient Watch: Debunking MSG" revealed a shift in social media sentiment towards MSG. The analysis found that 75% of social media posts between 2018 and 2023 expressed positive sentiments about MSG, with younger generations more likely to support it. It's been during the past decade that MSG's reputation began to significantly shift.
MSG Comeback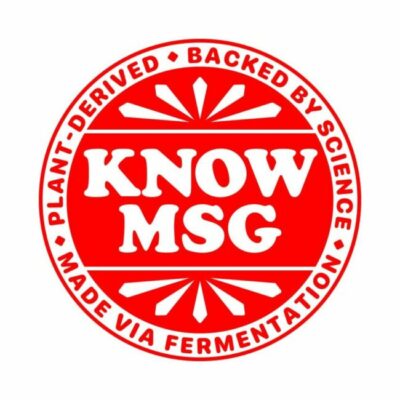 Today, many chefs have embraced MSG as an essential component in their restaurant dishes. Liu Spellman owner of the popular Boston restaurant Dumpling Daughter, and cookbook author of "Dumpling Daughter Heirloom Recipes: From Our Restaurants and Home Kitchens" says, "Chefs commonly like to use it at the end of the cooking process, whether they're finishing a stir fry or rounding out a slow cooked braise or sauce."
Chef Tim Ma, founder and CEO of the American-Chinese restaurant Lucky Danger in Washington, D.C., makes a point to add MSG to the dishes on his menu. "Every dish has it in there, and we actually sit it here on the wok station because it's the last component of every dish that goes out," Ma said.
Over the last decade there has been a huge difference from years of MSG as a vilified ingredient. With a long and often fraught history, MSG is making a comeback as an important food ingredient for flavor enhancement. Now science, culinary tastes and popular opinion about MSG have started to converge.
In supermarkets spice aisles, it can be found under the label MSG or as the brand Ac'cent®. It is readily available in Asian grocery stores and online. Omsom® is a direct-to-consumer food brand that sells "starters," which are ready-to-use pouches that serve as the base flavor for a particular Asian dish. The company is actively working to debunk harmful narratives surrounding Asian ingredients and communities, advocating for MSG's widespread use. They provide a colorful 'IYKYK' Shaker Set, which aims to make MSG as common as salt and pepper on American tables.
MSG imparts the taste of umami, which has been called "the fifth taste" – joining the more familiar tastes of sweet, sour, salty and bitter – and is often described as savory. All consumers can celebrate the flavor burst and taste of elegance that MSG provides. Just start sprinkling!
References:
Chang D. MSG and Umami. MAD Symposium. YouTube. Nov 21, 2012. https://www.youtube.com/watch?v=ji74pUeMayg
Food Network Kitchen. What Is MSG? A Deep Dive into What It Is, How to Use It and Misconceptions. January 2023. https://www.foodnetwork.com/how-to/packages/food-network-essentials/what-is-msg
George M, and Novak A. CBS Mornings. MSG: Chefs on why the controversial seasoning is making a comeback. January 17, 2023. https://www.cbsnews.com/news/tim-ma-msg-unhealthy/
Hutcherson A. Why you shouldn't fear MSG, an unfairly maligned and worthwhile seasoning. The Washington Post. August 27, 2021. https://www.washingtonpost.com/food/2021/08/27/msg-cooking-tips/
Mesurier, Jennifer. 2017. Uptaking Race: Genre, MSG, and Chinese Dinner. Poroi. 12. 10.13008/2151-2957.1253.
Mintel, Ingredient Watch: Debunking MSG, 2023.
Prepared Foods. New Study Finds Consumer Sentiment Toward Monosodium Glutamate is Shifting. March 29, 2023. https://www.preparedfoods.com/articles/128054-new-study-finds-consumer-sentiment-toward-monosodium-glutamate-is-shifting
Reiter A. These Loud and Proud Shakers Are Putting MSG Back on the American Dinner Table. FNDish. October 18, 2022. https://www.foodnetwork.com/fn-dish/news/msg-table-shakers-omsom
Rosner. H. An MSG Convert Visits the High Church of Umami. The New Yorker Magazine. April 27, 2018. https://www.newyorker.com/culture/annals-of-gastronomy/an-msg-convert-visits-the-high-church-of-umami
Steingarten J. Why Doesn't Everyone in China Have a Headache? Vogue. 1999. https://www.theguardian.com/lifeandstyle/2005/jul/10/foodanddrink.features3
Urban M. Is MSG Okay on Whole30? A Change to the Whole30 Rules. December 20, 2021. https://whole30.com/msg/