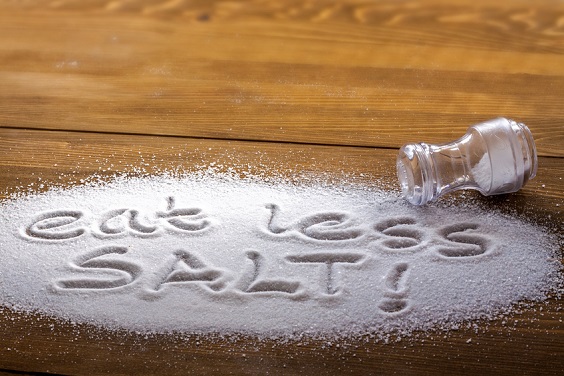 The current U.S. dietary recommendations emphasize the need for Americans to significantly reduce sodium in their diets.
According to the Centers for Disease Control and Prevention (CDC), 90 percent of all Americans eat too much sodium in their daily diets.
But for those of us who love salty foods and are used to grabbing the salt shaker the minute dinner is served, how do we lower our sodium intake without sacrificing taste? A recent research study on monosodium glutamate (MSG) and its effect on palatability is enlightening. The results are pretty tasty if we say so ourselves. While we've addressed MSG and taste in several of our blogs here at MSGdish, this research offers further proof of how important MSG can be to enhance the flavor of food (in this case, spicy soups).
The research, published in the Food and Nutrition Research journal, is titled "Reduction of Sodium Content in Spicy Soups Using Monosodium Glutamate." The researchers concluded that "low-sodium soups can be developed by the addition of appropriate amounts of MSG, while maintaining the acceptability of the spicy soups. It was also shown that it is feasible to reduce sodium intake by replacing salt (sodium chloride/NaCl) with MSG."
Reduce Sodium Content in Soups Using MSG
After reviewing this scientific study, we'd like to share the following highlights (some of which are direct quotes from the study discussion). Keep in mind that the research study was much more complicated than these few points might suggest. If interested, you can read the full study here.
Reducing sodium intake is strongly recommended in many countries around the world, and various programs have been introduced in different countries to achieve gradual and sustained reductions in the amount of salt added to foods.
Reducing the salt (NaCl/sodium chloride) content of foods may diminish their palatability.
It is important to find an appropriate replacement (even if a partial replacement) and its optimum levels which can reduce the salt content of foods without any negative effect on their palatability.
MSG has been suggested as a good flavor enhancer in low salt products that would not substantially increase the total sodium content of the product.
The aim of the present study was to reduce sodium in spicy soups using MSG while maintaining their palatability.
The sodium reduction in the "test" soups was performed by developing different formulations and monitoring: 1) the effect of the level of spiciness on umami and saltiness of spicy soups, and 2) the effect of MSG and salt levels on the umami taste of spicy soups and sodium reduction.
The addition of MSG made it possible to reduce the salt concentration without affecting the pleasantness, saltiness, or taste intensity of the soups.
The bottom line? Researchers determined that a 32.5% reduction in sodium level was made feasible by adding 0.7% MSG to the spicy soups.
Previous studies that examined the interaction of salt and MSG in different types of soups also showed that it is possible to reduce sodium levels by substituting salt with MSG while maintaining good taste.
Compared with the FDA standard for a "reduced-sodium" product (i.e., at least 25% less sodium than the original product), the optimized soups in this study would be deemed acceptable in meeting this standard.
The study authors noted: "Soup is a common food that is majorly consumed all over the world. It is therefore essential to control the consumption level of NaCl in soups, in order to save consumers from the consequential health problems. Replacing NaCl with MSG in soup can contribute to better human health."
If intrigued by the possibility of reducing your salt intake by using MSG, you may want to read other MSGdish.com blogs on this topic, including these: