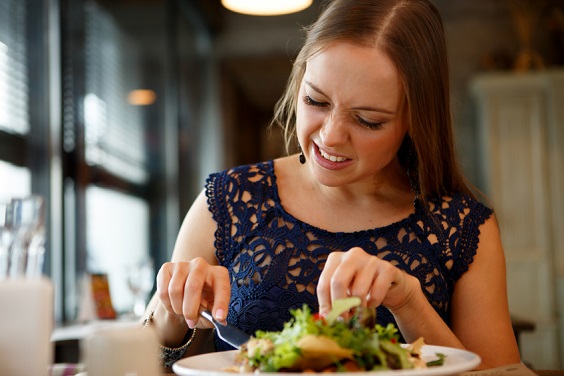 Sight, hearing, smell, touch and taste.
These are our primary "senses" that have been a topic of research and discussion for decades, if not for hundreds of years. What's a "sense" you may ask and what does it have to do with yummy or yucky food?
According to Wikipedia, for the purposes of this blog, a "sense is a physiological capacity of organisms that provides data for, perception." While the five I listed above are all important to us, I am going to focus on taste since MSGdish.com is all about food. (I should mention here that while smell and sight have a strong influence on how foods taste to us, a discussion of interrelated senses could result in a book and not a short blog!)
As we have discussed in other MSGdish.com blogs over the years, there are five basic taste sensations: sweet, bitter, sour, salty and umami.
In addressing this topic, I would like to follow the KISS (Keep It Simple Silly) theory. That's why I reviewed a number of articles that did an excellent job of compiling basic information about taste. From these articles, I've isolated some statements to share with you as quick-and-easy-to-read food for thought facts. These points may generate some 'ah-ha' moments about why you might say "yum" while others say "yuck" to certain foods.
You can no doubt relate to some of these facts in the same way that I did. That's why I included some personal comments after each "fact" that I found in my readings.
"Taste is a product of more than just buds on your tongue. It's a combination of how a food smells, looks, and sounds. When we eat celery, it has to crunch. When we drink coffee, we expect a certain aroma."
          Nothing says "blah" more than a piping hot cup of my favorite espresso when I have a cold and am congested. I might as well be drinking tap water.
"Flavor and taste seem like the same thing, but hold your nose when you're eating and you'll quickly draw a distinction."
          Ditto to my comment above about not being able to smell the espresso. Waste of money.
---
Read on (part 2) about why some of us just can't stand lima beans or Brussels sprouts while others actually enjoy eating these foods!: www.msgdish.com/taste-foods-differently-part-2