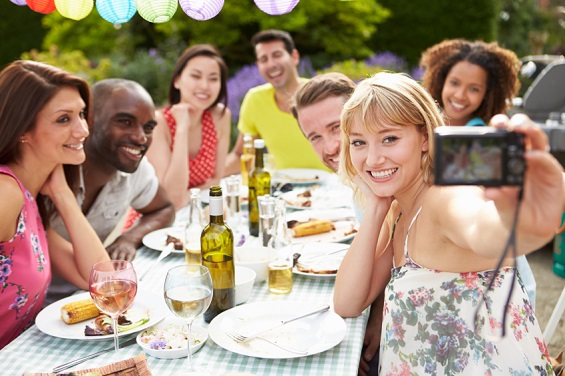 Move over, trends such as "selfie" "snapchat" and "twerking." "Umami" is here to stay.
Amidst the whirlwind of buzz surrounding the latest social media revelations and pop culture… err, let's call it "phenomenon" — the culinary trend surrounding umami took 2013 by storm, and in 2014 this food trend won't be losing any steam.
In fact, umami is everywhere…from New York to Texas, Alabama and California to countries around the globe. Let me take you on a quick tour of some of the latest "umami talk" I found on the Internet.
Let's start in the deep South.
David Holloway's Daily Dish declares, "Umami may sound weird, but it's a powerhouse of flavor." Acknowledging that his readers may not know about umami, he offers a quick science lesson. "No, it's not a creature from a science fiction movie and it's not the name of a foreign make of automobile." He directs readers back to elementary school when the four basic tastes were most likely discussed:  sweet, salty, bitter and sour. He emphasizes that "these are things to which we can all relate." "Sugar is sweet, pickles are sour and salt is (don't get ahead of me) salty. Together these four tastes work in concert to offer flavor to what we eat. But there is so-called fifth taste and that's umami." Holloway offers up the best description he could – umami is a "pleasantly savory taste…..a "meaty savoriness that brings depth to many dishes." While choosing to not bore his readers with the science of umami, he notes that "umami is a good thing and we should all be happy to be friends with it." You can find his featured recipe for Thai Beef Sandwiches that is loaded with umami flavor here.
Scooting two states over to Texas, foodies were treated to a "one-of-a-kind Umami Dinner" in Houston. Leading Houston chefs teamed up to prepare and serve a nine course umami-rich dinner with wine pairings. Sounds to me like an evening of fun, libation and FLAVOR!
Skipping over to the west coast I note that the Umami Burger chain has introduced a unique and decadent Monte Cristo sandwich that is in keeping with the restaurant chain's love of umami. According to an article in lalist.com, "the Voltaggio Monte Cristo (as it's called by its formal name) takes the Umami Burger buns that are soaked in vanilla custard and then deep fries them. The buns are sandwiched around the restaurant's signature beef patty, a slice of Busseto prosciutto, Gruyere cheese fondue, and then topped off with powdered sugar. Oh yeah, and it's served with a side of pure maple syrup! ""I wanted to make a burger that would hit the spot no matter if you're craving something sweet or savory," Voltaggio has been quoted as saying in a press release. The burger will be served for a limited time according to sources, while supplies last. (Where is that yummy emoticon when I need it?!)
Crossing the big pond known as the Pacific Ocean, I discovered a Manila-based publication that is touting the benefits of umami in an article called "Umami the Fifth Taste." Almost like a primer for all things umami, I particularly liked the comment: "When humans eat, they use all of their senses (sight, hearing, smell, touch and taste) to form general judgments about their food, but it is taste that is the most influential in determining how delicious a food is."
As I travel back here to the States, I find even more talk of umami. Umami was included in the midst of a Huffington Post article "20 Formerly Bizarre Foreign Foods That You Should Pretend You Already Knew About." Included in the list of formerly bizarre foods (e.g., drinkable vinegar, monk fruit and chia seeds), one will find "anchovy extract," about which the author writes, "siphoned from the wooden barrels in which salted anchovies have been cured for five months, colatura harks back to the ancient Roman fish sauce, garum. Chefs use this intensely [wait for it!…] umami-tastic ingredient in pasta and salads."
And, in case you missed it, MSGdish has the dish on the World Umami Forum's Umami Culinary Competition.
Look for more many exciting world-wide discussions of umami in some of my upcoming blogs. In the meantime, here's to that fifth, great taste!!