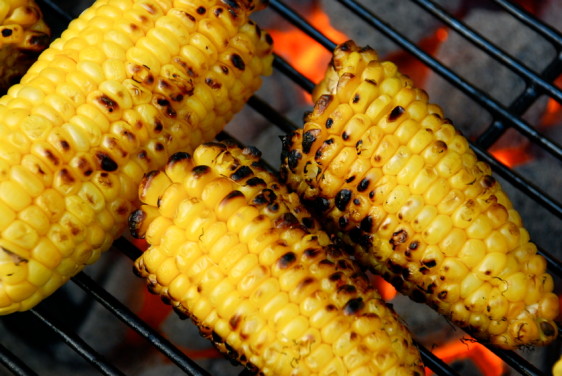 Warm weather is here so it is time to crank up the barbecue grill, shut down the kitchen oven and dust off the picnic table. Grilling and picnic season have always been favorites of mine. My mother used to love them too since it got everyone outside after a long cold winter and an allergy-laden spring. One thing in particular I learned from her about meal preparation this time of year was KISS (Keep It Short and Simple) and use the grill as often as possible!
Little did I know back then that intensified flavors played a big role in why my favorite summertime foods tasted so good. Not only does the browning process of meats on a hot grill bring out distinctive flavors, grilling can also do the same for non-meat foods prepared on the grill.
One of the best benefits of grilling is that many of the foods we grill are rich in glutamate, which is what imparts that wonderful umami flavor.
Are you with me? Good! So why not give these umami flavor-rich foods a try and see if you agree!
Give that "same ole, same ole" burger a boost of yumminess by mixing mushrooms with the ground beef before grilling. Top it off with a slice of cheese, tomato and ketchup before digging in — the umami flavor will be through the roof!
Not a red meat eater? A grilled Portobello mushroom "burger" should fill the meatless sandwich bill! When ready for the bun, add all your favorite fixin's– tomato, onion, avocado and cheese – for a superb alternative to meat.
Corn – like mushrooms, cheese and tomatoes – speaks the language of umami to your taste buds as well! Give this "Perfectly Grilled Corn on the Cob" an audition at your next cookout. Enjoy as a side dish or an appetizer.
To complement any entrée, consider making grilled tomatoes with feta cheese – what one might call an Umami Bomb! The two main ingredients shout umami – tomatoes and cheese…and it's easy to make, too!
For more information about which foods that are rich in that oh-so-delicious umami flavor, check out this chart!
Happy grilling!