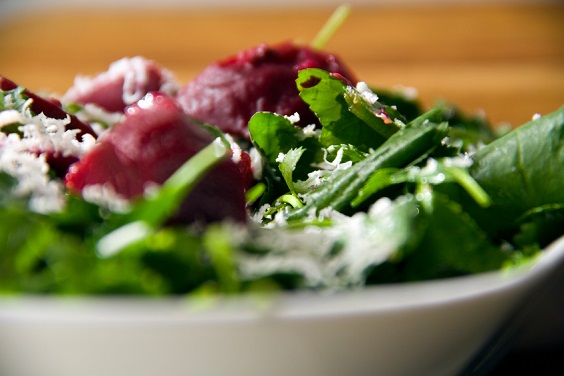 Growing up in a semi-rural area, my family always had a garden – a BIG garden – so fresh vegetables and fruits were always plentiful.
I still have vivid recollections of picking a sun-ripened tomato off the vine and biting into it like an apple. There was nothing quite like it.
Besides tomatoes, there were at least a dozen other veggies and fruits that we took for granted come summer. This was back in the day (not that long ago though!) when gardening was a must if you wanted to have the freshest produce to last the summer (not to mention a part of the yield was canned, or cold-packed to last through the winter). Let's see, we had corn, cucumbers, lettuce, broccoli, asparagus, beets, celery, potatoes, green peppers, lima beans, peas, green beans, carrots, cabbage, radishes, onions (green and white) and of course, my favorite, tomatoes. This is in addition to our great fortune of having rhubarb and strawberry patches along with apple, peach, plum and pear trees.
Mom was an expert at making salads from all of this fresh produce. In fact, in my tiny community, it was not uncommon to have church suppers and parties (e.g., baby/bridal showers) that offered the guests an array of salads only. If nothing else, salads were easy to make and one could avoid cranking up a hot stove in our mostly non-air conditioned homes.
And needless to say, all of the salad dressings were homemade (with the exception of mayonnaise).
A Salad Summer!
So I challenge you to make this summer a "salad summer." To get you started, I have included below several savory salad dressing recipes and two summer salad recipes that will delight your taste buds, all of which have a touch of umami (our fifth taste) flavor. You can pick and choose your favorite salad ingredients to use with these dressings – let your imagination run wild by using an array of flavorful, fresh and healthy garden goodies, or just plain romaine or iceberg lettuce. They all work for me!
Let's start off with "My Favorite Beet Salad" which is a winner in my book. Now this is not the type of salad my mother would have tried years ago because the combo of flavors and some of the ingredients (avocado, feta cheese and balsamic vinegar) would have not been available. However, I can guarantee she and the entire family would have loved it for the rich umami flavor of the cheese and tomatoes that complement the other ingredients to perfection. I feel fortunate to have stumbled on the recipe by chance myself.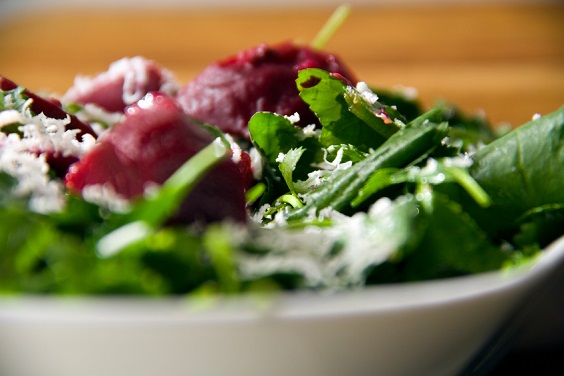 My Favorite Beet Salad
It will be your favorite, too, once you try it!
Ingredients
6

large beets

trimmed

1/4

cup

extra virgin olive oil

salt and ground black pepper

to taste

1

8 oz.

package baby spinach leaves

2

tomatoes

cut into bite-sized pieces

2

avocados - peeled

pitted, and cut into bite-sized pieces

1/2

red onion

chopped, or to taste

1

4 oz.

container crumbled feta cheese

1/2

cup

balsamic vinegar

1/2

cup

extra-virgin olive oil

1

tablespoon

Dijon mustard

or more to taste
Instructions
Preheat oven to 375o F.

Place the beets into a large bowl, and drizzle with 1/4 cup olive oil, salt, and black pepper. Lay out 2 large squares of aluminum foil on a work surface, and place 3 beets onto the center of each sheet. Fold the aluminum foil into 2 envelopes, sealing the beets into the packets; place the packets into a baking dish.

Bake in the preheated oven until tender, 1 to 1 1/2 hours. Check for tenderness after 1 hour by piercing a beet with a fork. Open the foil, and allow the beets to cool until they can be handled; peel and slice.

Lay out the spinach leaves on an attractive oblong-shaped serving platter. Sprinkle pieces of tomato and avocado over the spinach leaves, and top with chopped red onion. Lay the sliced warm beets over the salad, and top with crumbled feta cheese.

Whisk together balsamic vinegar, 1/2 cup of olive oil, and Dijon mustard until smooth; pour over the salad to serve.
Recipe Notes
Source: allrecipes.com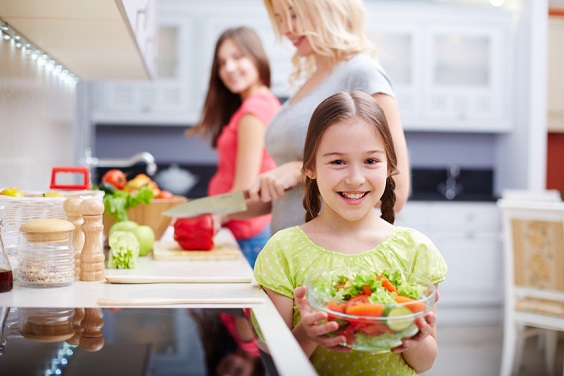 Savory Broccoli Salad
The sugar enhances the bacon and cheese combo to give this salad its sweet-savory umami flavor that makes it so deee-licous!
Ingredients
1-2

bunches

fresh broccoli

not frozen

1/2

cup

red onion

chopped

1/2

lb.

bacon

2-1/2

tablespoons

vinegar

1

cup

mayonnaise

1/3

cup

sugar

1-1/2

cups

mozzarella cheese

grated
Instructions
Cook bacon (or you can buy the pre-cooked bacon in the refrigerator section) and crumble into pieces.

Chop up top of broccoli into bite size pieces.

Mix broccoli, onions, bacon and mozzarella in large bowl.

In separate bowl, combine vinegar, sugar and mayonnaise.

Pour over broccoli mixture and toss to coat.

For best flavor, make this a day before serving and refrigerate.
Recipe Notes
Source: www.food.com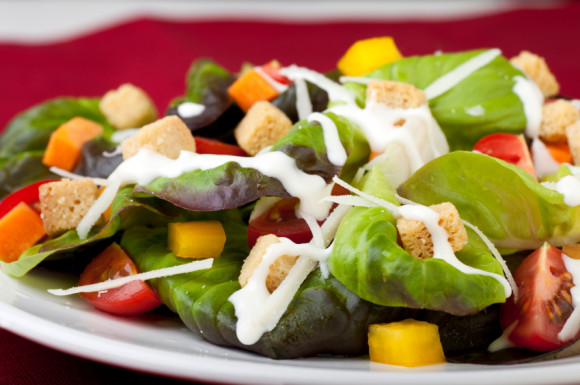 1000 Island Dressing
"Copycat" recipe from Big Boy restaurants. If you have ever eaten at one of these restaurants, you know how wonderful this dressing can be!
Ingredients
1

cup

mayonnaise

the mayo-like salad dressing

2

tablespoons

chili sauce

1/2

teaspoon

MSG

(umami seasoning)

2

drops

freshly squeezed garlic juice

3

tablespoons

catsup

pickle relish to taste
Instructions
Mix all ingredients and chill. Enjoy as a salad dressing as well as a topping for sandwiches and burgers.
Recipe Notes
Source: www.discusscooking.com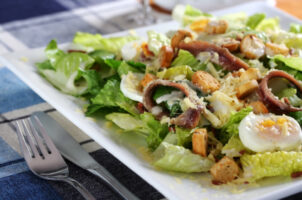 Mayfair Salad Dressing
This recipe supposedly originated at the famed Mayfair Hotel in St. Louis.
Ingredients
1

⁄3 stalk celery

chopped

1

⁄4 medium onion

chopped

1

clove

garlic

chopped

4

whole anchovies

1 1

⁄2 teaspoons lemon juice

1/2

teaspoon

pepper

freshly ground

1/2

teaspoon

MSG

(umami seasoning)

1/2

teaspoon

sugar

2/3

teaspoon

Dijon mustard

1

whole egg

2/3

cup

vegetable oil

salt and pepper to taste
Instructions
Blanche onion and celery very briefly (5-10 seconds) in boiling water and drain. Using a food processor, combine all of the ingredients (except eggs and oil) in a processor and blend for 2 or 3 seconds.

Add egg and blend again. With processor on, slowly drizzle in the oil to make creamy mayonnaise type dressing.

Continue to run food processor until dressing is creamy and smooth. Store tightly covered in the refrigerator.

Note: If Parmesan cheese is used in the salad, do not add the cheese until the salad greens are tossed with dressing.
Recipe Notes
Source: www.yummly.com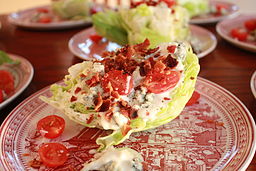 Green Jacket Salad Dressing
This recipe is said to be based on a salad dressing made at an Augusta, GA restaurant, the town whose claim to fame is the Master's Golf tournament.
Ingredients
4

tablespoons

vegetable oil

I use canola

6

tablespoons

red wine vinegar

2

teaspoons

oregano

2

teaspoons

"Lawry" seasoning salt

1/2

large

tomato

chopped

1

teaspoon

MSG

1

teaspoon

dried parsley

salt and pepper

to taste
Instructions
Mix all ingredients in the bowl of a food processor or a blender and puree until blended.

Toss with greens and chopped vegetables of choice.

Salt and pepper to taste.
Recipe Notes
Source: www.food.com
photo credit: By Liz Mc from Tampa, Florida (Wedge salad) [CC BY 2.0 (http://creativecommons.org/licenses/by/2.0)], via Wikimedia Commons
Can't get enough?… more savory salad recipes to the rescue, here!
Happy summer salading!