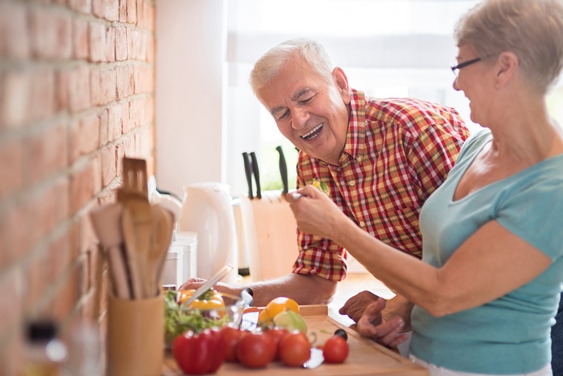 My husband was advised by his doctor to reduce his sodium intake. Both his cardiologist and his dietitian wife warned him that consuming excess sodium can result in fluid buildup, thereby increasing blood volume, which could then make his heart have to work harder.
As a nutrition professional I advise people to consume no more than 2,300 milligrams of sodium daily. This is the equivalent of 1 teaspoon of table salt. But my husband was advised to cut down to 1,500 milligrams per day, adopting a low sodium diet.
That meant changing up what we eat and how food would be prepared. Would reducing salt also reduce the flavor of food? Were meals going to taste bland with less salt? I found a few ways to address those questions.
As we began eating a low sodium diet gradually, we found ourselves starting to appreciate foods more for their true flavor.
When cooking, we use onions, garlic, herbs, spices, citrus juices and vinegars in place of some or all of the salt.
We discovered umami. Umami is the sodium salt of glutamate and is the meaty or savory flavor found in many types of seafood, seaweed, soy, fish, meats, and mushrooms. Tomatoes and Parmesan cheese as well as Chinese dishes are our favorite umami foods and started appearing more and more "on the menu." Here's a recipe loaded with umami that I make often: Pad Kee Mao
MSG (monosodium glutamate) has a front spot in the spice cabinet. Especially when salt is needed in a recipe. MSG has two-thirds less sodium than the amount of sodium in table salt. According to the International Food Information Council, when MSG is combined with salt, it enhances flavor and lessens the need for salt, reducing intake of sodium by 20 to 40 percent.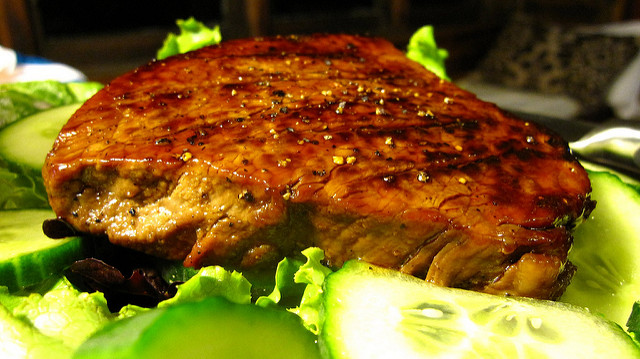 Marinated Summer Steak (Low Sodium Diet)
A much-loved summer recipe at our house is a marinated skirt steak.
Ingredients
1/3

cup

low sodium soy sauce

1/2

cup

beer

1/4

cup

rice vinegar

2

tablespoons

honey

2

tablespoons

sesame oil

1

tablespoon

ginger root

fresh grated

1

teaspoon

MSG

umami seasoning
Instructions
Combine all the marinade ingredients and whisk.

Pour the marinade into a large resalable plastic bag. Place the beef inside.

Allow beef to marinade in the refrigerator for about two hours.

Remove beef from marinade and grill to preference.

YUM!
Recipe Notes
Recipe photo courtesy of: James Nisbet (Flickr)
You might also like: