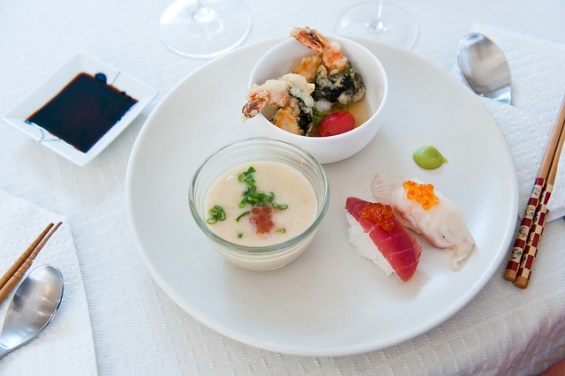 Tokyo, Japan is the city with the most Michelin-starred restaurants in the world; in fact, the entire country of Japan has 429 restaurants with the honor. No other country comes close. It's safe to say that Japan is one of the top culinary destinations in the world. Chefs and foodies alike have speculated about why Japan has been able to uphold this unique honor for nearly decade: some say it's the small restaurants that allow for attention to detail, some say it's the island's ability to produce fresh and dynamic produce year-round, some say it's the distinctive umami flavor present in so many dishes that is responsible for Japan's food successes.
"A lifetime isn't long enough to begin to understand the restaurant scene in Tokyo," said Chef Thierry Marais to CNN Travel, "That's what frustrates me as a chef, that I'll never be able to try them all!"
The food that best represents Japanese cooking is a blend of the rice-centered dishes that have been around for over 2,000 years, and the comparatively recent introduction of foods like potatoes and tempura from Holland and Portugal, respectively, and U.S. food influence following World War II. Today's Japanese cooking is creative; it's fun and delicious like the recently viral jiggly Japanese cheesecakes.
Hungry yet? Don't worry; you don't have to book a round-trip (or one-way) ticket to Japan just yet! You can have some of Japan's most delectable, diverse food right at home and you don't need a Michelin-star chef to make it. We're going to put the "ese" (aka "ease") in Japanese cooking with these recipes, courtesy of the Umami Information Center. The following recipes are simple, the ingredients can be found nearly anywhere, and most of all – they're delicious.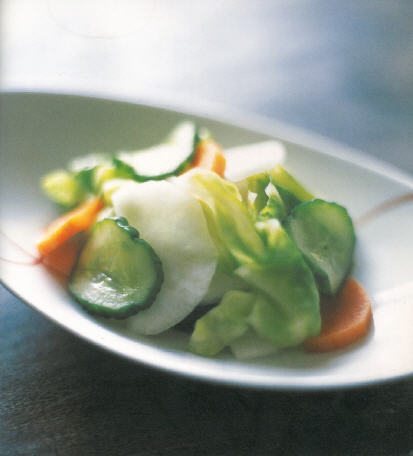 Quick & Easy Light Vegetable Pickles
Ingredients
7

ounces

cabbage

200g

¼

of a cucumber

¼

carrot

2

radishes

2/3

tbsp

salt

A pinch of MSG

aka umami seasoning

Soy sauce
Instructions
Cut the vegetables into small pieces

Put the vegetables into a plastic bag, add the salt and shake well.

Remove the air from the plastic bag and close it with an elastic band. Leave it for 20-30 minutes.

Squeeze the bag to force out the excess water from the vegetables, put onto the plate and sprinkle with seasoning and soy sauce.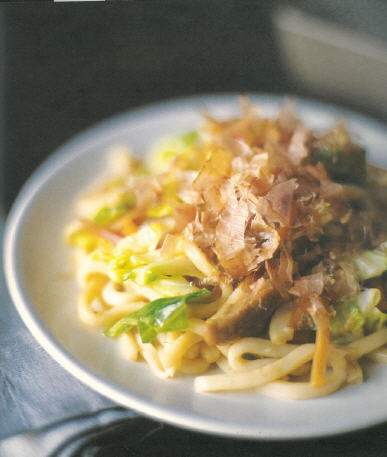 Fried Udon with Pork and Vegetables
Ingredients
14

ounces

udon noodles

400g (boiled)

7

ounces

lean pork

200g

7

ounces

cabbage

200g

2

carrots

2

leeks

2

tbsp

vegetable oil

½

tsp

bonito flakes

2g (optional)

2

tbsp

soy sauce

2

tsp

sake

Some salt and pepper to taste

A pinch of MSG

umami seasoning
Instructions
Drain the boiled noodles well. Cut the pork into ½ inch cubes (1 cm) cubes. Cut the cabbage into strips, 1 inch (2 cm) in width, and the carrots into long, thin strips (fine strips 2mm x 5cm) and slice the leek diagonally, 5mm.

Heat the oil in a frying pan and fry the pork and vegetables. When cooked thoroughly, add the noodles.

Add the soy sauce, sake, salt and pepper and MSG to season.

Serve on a plate and garnish with bonito flakes.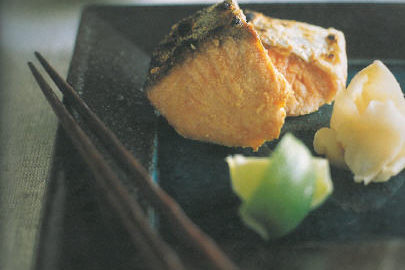 Grilled Salmon with Garlic and Ginger Pickles
This is not a last-minute meal; you need to start this one the night before.
Ingredients
4

pieces

of salmon

120-150g each

1

tsp

salt

½

tsp

MSG

umami seasoning

40

g

ginger

½

tsp

ground garlic or garlic powder

4

wedged slices of lemon or lime
Pickle Brine
200

ml

water

50

ml

rice vinegar

A pinch of salt

A pinch of MSG
Instructions
Rub the salt and umami seasoning into the salmon and leave overnight.

Slide the ginger; cut into a leaf shape, make fine slits and place into the pickle bring overnight.

Rub the garlic powder into the salmon and grill, or stir-fry both sides.

Serve with lemon and sliced ginger.
Let us know what you think about these recipes after you show off your Japanese cooking skills! Ese-y peasy and savory deliciousness thanks to the umami flavor, right?!
Header photo courtesy of Flickr user: Johnn