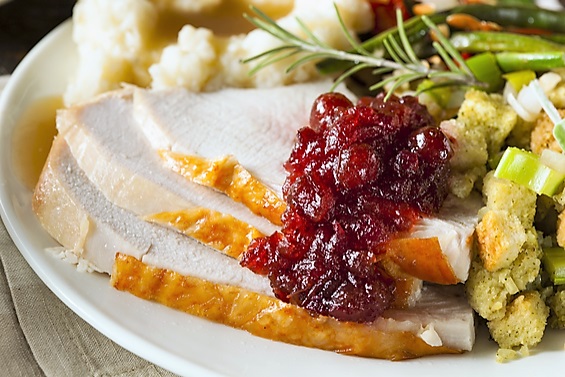 In a recent blog, we talked about some of the senses that are associated with favorite holiday foods: The smell of cinnamon and homemade pumpkin pie baking in the oven. Freshly baked yeast rolls teasing our senses. The savory aroma of honey-glazed ham or a roasted turkey, wafting through the house. And these vibrant scents of much-loved foods are surpassed by how delicious these foods taste.
Taste and amazing flavor. They rank number one above the memorable smells. As stated in a recent MSGdish blog: "Every host wants their holiday meal to be memorable, tantalizing and ultimately full of that flavor. You might call it a flavor bomb. You know the kind of flavor that is savory, maybe salty, mouth-watering or one that possesses all of these characteristics. Chefs or home cooks often call this kind of taste UMAMI."
But umami goodness need not stop once the table is cleared and dishes are put away. What about the leftovers, which are often an integral part of the holidays? In our house, the holiday leftovers are almost as important as the main meal itself. In fact, several family members like leftovers the best.
Here's a clue as to why leftovers are often preferred. According to Dr. Kantha Shelke, a spokesperson for the Institute of Food Technologists, premade foods and leftovers actually can wind up tasting better than food right out of the oven. 
"Aromatic ingredients tend to undergo a larger number of reactions that produce flavor and aroma compounds which in turn react with the proteins and the starches. In general, as the food cools and is left to sit in the fridge, and then reheated, some of these reactions continue to take place resulting in improved flavor. Basically, the more time a dish has to sit and cool, the more the different flavor elements and aroma compounds get the chance to settle down and mingle together. The dish develops a more rounded flavor, and for those who are working with multi-ingredient dishes like stuffing and casserole, that is a good thing."
Dr. Shelke explains that umami flavor in particular is often more pronounced on reheated dishes. "Umami compounds stand out more in this scenario since they are not competing with a harsh background of singular flavors and the food will taste more savory or umami-heavy in general."
So, this year you may want to make a plan to have extra leftovers. Plan in advance by increasing the number of servings in recipes, adjust your grocery list accordingly, and save lots of room in your fridge. Your family and friends will certainly thank you for it "extending" the delicious dinner you made for them!
One more tip: be sure to make extra gravy to accompany the leftovers. And to make any gravy taste better, add a dash of MSG or soy sauce. I can taste the extra umami now. Yum! 
Happy holidays to you and yours! 
For some ways to give your recipes an umami boost, read "Easy Ways to Kick Up Umami Flavor in Your Favorite Dishes."