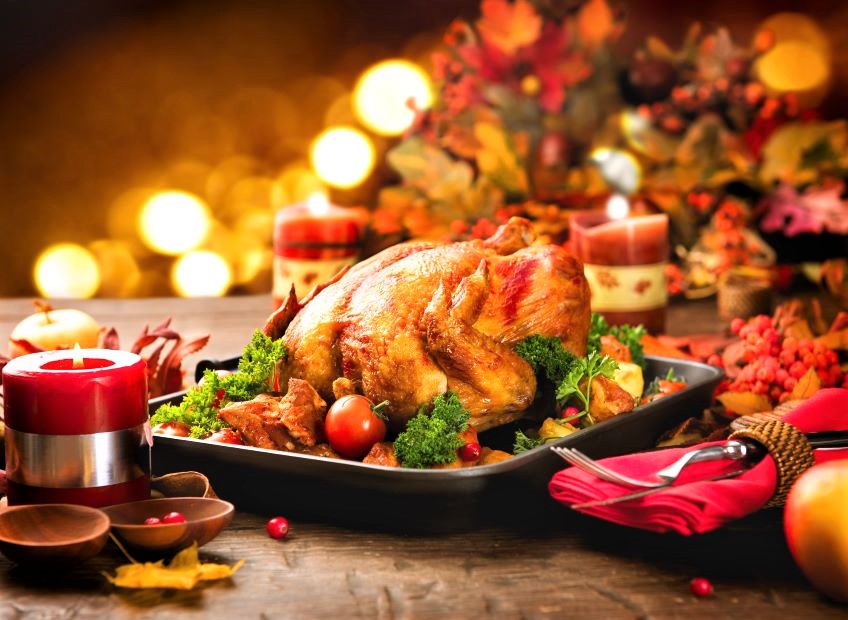 Thanksgiving is the perfect holiday to focus on umami. Many of the traditional dishes are already savory. You can take the savoriness, or umami, up a notch by being deliberate with your recipes.
Here are a few ways to make it an umami Thanksgiving.
The Turkey
The obvious place to start with an umami Thanksgiving is with the turkey. Turkey isn't very high in umami on its own, so the savory flavor will need to be added with seasonings. This umami braised-roasted turkey recipe incorporates umami by using shiitake mushrooms in the seasoning rub for the turkey. Because the mushrooms are finely ground before being rubbed onto the turkey, your turkey will be more flavorful without anyone realizing why. If you want to get out of the box a little more, try this Umami Turkey recipe, which ups the umami by wrapping the turkey in bacon. Guests will notice you've made a change, but also probably be delighted by it.
The Stuffing
Stuffing from a boxed mix is a staple in many households, but those who want to make it from scratch may want to try these umami-rich Thanksgiving recipes. This Mushroom, Onion, and Sage Stuffing is a fairly traditional recipe that uses mushrooms to incorporate a savory flavor. For people who prefer cornbread stuffing, try this Vegetarian Cornbread Stuffing that uses walnuts to lend umami flavor.
The Sides
Your family may consider it unthinkable to mess with the green bean casserole, but if you dare, consider this recipe. BA's Best Green Bean Casserole uses mushrooms and Parmesan cheese for umami. Who can argue with the addition of cheese?
Mashed potatoes can be kind of bland on their own, but this Miso Mashed Potatoes recipe uses miso to add savory flavor. The recipe calls for red miso paste, but if you use white miso paste, guests will be less likely to suspect you've tweaked the recipe. They'll just know that these are the best mashed potatoes they've ever had.
The Gravy
Gravy is another area where store-bought shortcut options abound. Sautéed mushrooms can be added to up the umami and make everyone think it's homemade. Should you want to give it a go from scratch, this Umami Gravy recipe is another way to use shiitake mushrooms and soy sauce for a savory flavor. This Vegetarian Gravy also uses shiitake mushrooms and soy sauce for a savory flavor, but ups the umami even more with the addition of a touch of Marmite. A dash of MSG can also be used to add umami to gravy. Look for it in the seasoning aisle.
Hopefully, these Thanksgiving recipes have inspired you to buck your standard family recipes in favor of something more flavorful. And if spending the day with family drives you to drink, have an umami cocktail!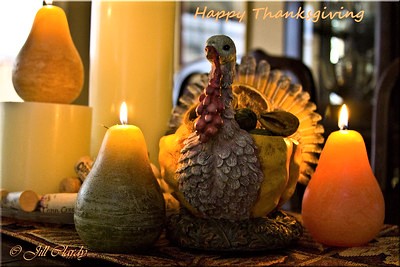 Wishing a wonderful Thanksgiving to all our MSGdish readers!