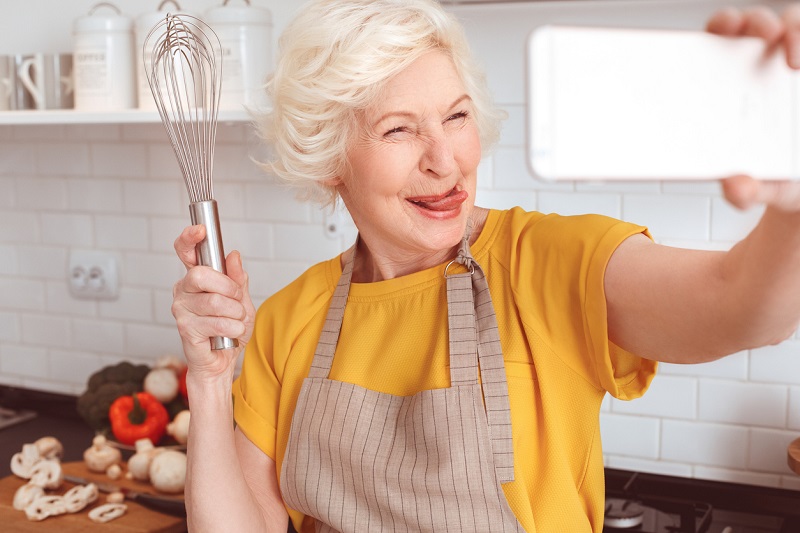 Food should be fun, but there are a few people who take it way too seriously! Granted, it is important to eat a well-balanced, flavorful, healthy diet, but I think we all know someone who analyzes and dissects every morsel of food he or she eats.
In the interest of lightening up those "food critic" attitudes, and in keeping with the necessary emphasis on "Some Good News" during the coronavirus pandemic, here are some quotes about food on the lighter side that you might want to share with friends and family. Hope you find them as savory as I do!
One of my faves: "If you ate pasta and antipasto, would you still be hungry?"
"A nickel will get you on the subway, but garlic will get you a seat."
~ Old New York Proverb
"The more you eat, the less flavor; the less you eat, the more flavor."
~ Chinese Proverb
"Fish, to taste right, must swim three times – in water, in butter, and in wine."
~ Polish Proverb
"Everything you see I owe to spaghetti."
~ Sophia Loren
 "All you need is love. But a little chocolate now and then doesn't hurt."
~ Charles M. Schulz
"Seize the moment. Remember all those women on the 'Titanic' who waved off the dessert cart."
~ Erma Bombeck
"Always remember: If you're alone in the kitchen and you drop the lamb, you can always just pick it up. Who's going to know?"
~ Julia Child
"I cook with wine, sometimes I even add it to the food."
~ W.C. Fields
"He was a bold man that first ate an oyster."
~ Jonathan Swift
The only time to eat diet food is while you're waiting for the steak to cook."
~ Julia Child
And, in honor of Julia, here is a delicious, umami-rich Flank Steak in Marinade Recipe I encourage you to give a whirl!: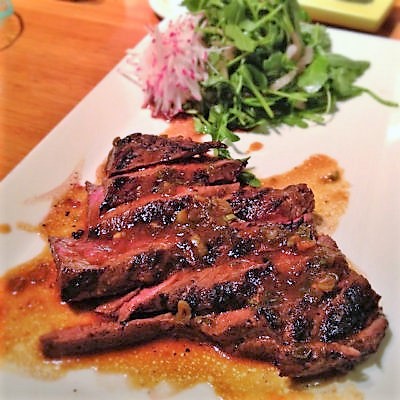 Flank Steak in Marinade
Ingredients
1

flank steak

1 1/2 – 2 lb.

1 1/2

tsp.

MSG

1 1/2

tsp.

salt

1

Tbsp.

minced onion

1

tsp.

sugar

1/2

tsp.

dry mustard

1/2

tsp.

powdered rosemary

1/4

tsp.

ground ginger

1

tsp.

whole peppercorns

1/4

cup

lemon juice

1/2

cup

salad oil

1

clove

garlic

split
Instructions
Place flank steak in large, flat glass baking dish.

Mix together all remaining ingredients for the marinade. Pour evenly over the meat and cover with plastic wrap.

Allow meat to marinade in refrigerator 3 to 4 hours, turning meat occasionally.

Remove and place on broiler rack. Broil 4″ to 5″ from heat, 5 minutes on each side (or cook to desired doneness). Cut in very thin slices to serve.
Recipe Notes
Recipe courtesy of Cooks.com
Photo credit: Flickr user, Zeke Franco