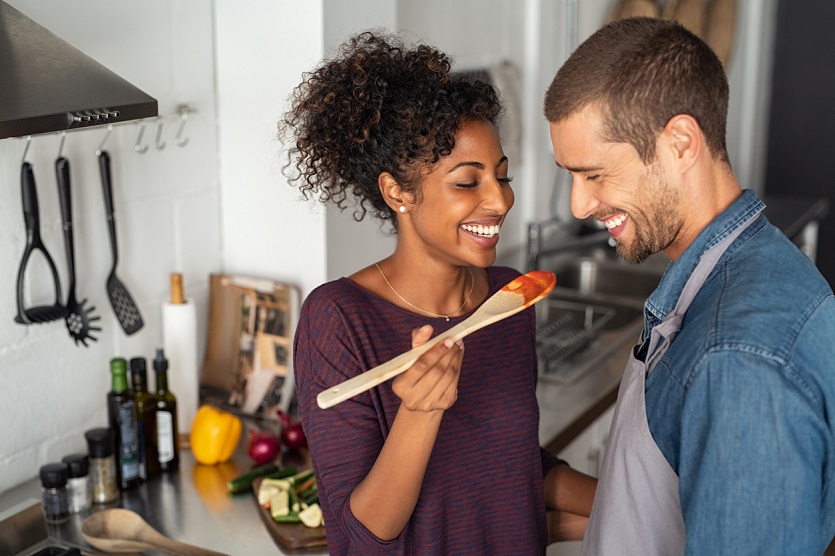 If you were in my home kitchen, you would see a stainless box just to the right of the stove. What is actually a garnish container designed for bars (e.g., cherries, olives, etc.), has been repurposed as my seasoning box.
It consists of 4 compartments: salt, MSG, black pepper, and merkén (a smokey ground chile from Chile). This gives me the ability to easily adjust salt, umami and spice/heat levels in seconds. The reason that I tell you this is because for me MSG is a normal part of seasoning the food I cook. It is not unusual. It is umami, the fifth taste. MSG is as important as salt and pepper in creating delicious food.
But what about the do's and don'ts of using MSG in cooking? Specific advice for this is somewhat challenging. It is like asking the question about how to use salt in cooking. Salt is part of many recipes and is essential to optimal flavor. The same is true for MSG as umami is an essential component in a wide range of delicious recipes. We know that umami is universally liked. It is built into being human. How much umami/MSG to add is a matter of personal taste just like salt or pepper levels reflect personal preferences. As we have learned from the world of wine pairing, hard and fast rules are not really that hard and fast. Incorporating MSG in cooking to build levels of umami and overall deliciousness is up to the cook and should be as common as adding salt.
If I am pressed on how and when to use MSG, the do's certainly outweigh the don'ts. MSG is the purest form of umami, like granulated salt is a pure form of sodium. MSG is there when you want an instant boost of umami, and its ease of use makes it a natural go-to. It adds a deep savory note to all things plant-based whether it be vegetables, beans, or grains. It boosts overall flavor and satisfaction in meat, poultry, or seafood dishes whether dissolved into a braise or sprinkled on the surface before sautéing or grilling.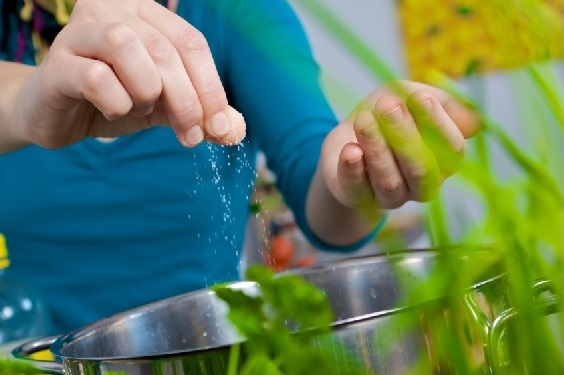 As a surface seasoning, MSG has the additional benefit of increased browning with high heat. It is wonderful in soups. And it makes for an interesting addition in savory pastries like biscuits and in baked products that incorporate cheese, ham, or sausage. MSG along with salt is my seasoning of choice (along with some merkén) for egg dishes.
MSG in Cooking — Not Many "Don'ts"
When it comes to the don'ts, there really aren't that many. In sweet applications, MSG sometimes feels out of place just like salt would also not fit in. At the same time, it can be interesting in chocolate preparations. The other area where MSG is less effective is in recipes that incorporate ingredients that are already rich in umami. Such ingredients would include aged cheeses, dried shiitake mushrooms, soy sauce, miso, fermented fish sauce, aged sausages and hams, etc. Adding MSG on top of umami-rich ingredients can detract from the overall balance of the dish. Of course, it depends on how much of these ingredients are in the recipe and the level of umami you desire. If the umami levels are low, a bit of MSG can still improve the dish.
My personal advice with using MSG in cooking is to experiment and learn for yourself how it boosts umami and makes food that much more craveable and satisfying. Along the way, you will learn how much umami you like and where you like it the most.
MSG is a powerful flavor tool that every cook has at their disposal. With time, you too may have a bowl of it right next to the black pepper and salt so it is always available for a quick pinch here or there.
Related Reading: