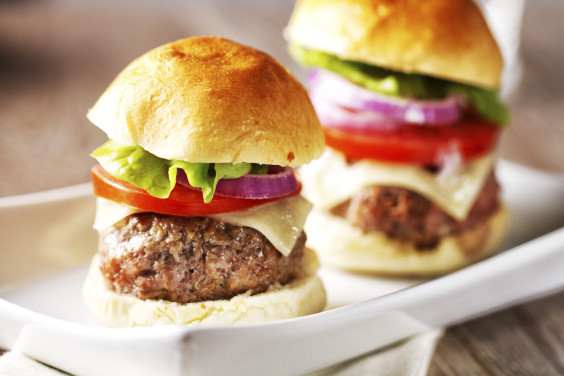 As promised in my previous blog, I'm baaackkkk with more information about how to power up the umami flavor in your favorite foods. And even if you are not a fan of seaweed and anchovies (lest we not forget that the latter provides one of the two definitive flavors in Caesar salads), there are some simple ways to combine umami rich foods for an even greater taste sensation.
But so as to not "reinvent the wheel" (as they say), allow me to turn to an informative article 13 Foods With Natural Umami found on the Reader's Digest website (www.rd.com). I have shared below the article's suggestions about adding umami taste to the menu. Thanks in advance to this website for doing my work for me!
According to the article's author, they preface their 13 suggestions this way: "Sour, sweet, salty and bitter have long been considered the four main flavors we can taste. Umami, a Japanese word that describes a meaty or savory taste, is thought to be a fifth flavor."
Beef: "Matured beef, like beef jerky, has high levels of glutamate. A cheeseburger is an umami pairing of meat, cheese and tomatoes, usually ketchup."
Pork: "Umami is the reason we go bonkers for bacon."
Chicken: "Chicken soup may be so comforting because chicken bones are full of umami."
Tomatoes: "French fries lacking without ketchup? Umami could be the reason."
Mushrooms: "Mushrooms can substitute for meat because they appeal to our taste for protein thanks to levels of umami-related compounds."
Soy: "Japanese and Chinese food is often enhanced by the versatile soy bean. The flavor of fermented soy beans was what sparked the search for umami."
Potatoes: "Who can deny the appeal of the French fry? Potato chips are another claim to glutamate fame."
Carrots: "Carrots are a low-calorie and delicious way to appeal to your umami desire."
Parmesan cheese: "All cheese has the umami taste, but Parmesan cheese can be off the charts."
Green tea: "This healthy source of umami is becoming more prevalent thanks to the increase in the number of people cooking with green tea."
Tuna: "Maybe it's because this fish appeals to our umami receptors."
Shrimp: "…the list of shrimp dishes we love goes on!"
Shellfish: "All of these bivalves are rich sources of natural glutamate."
Ok, now I'm hungry.  Think I'll go make a burger topped with mushrooms, bacon, cheese, a slice of tomato, and a sprinkle of MSG for extra savoriness and the WOW factor!  Here's a link to the full article in Reader's Digest, which I encourage you to read even if just to see the photos of these umami stand-outs as ingredients in delectable dishes!
Bon appetit!