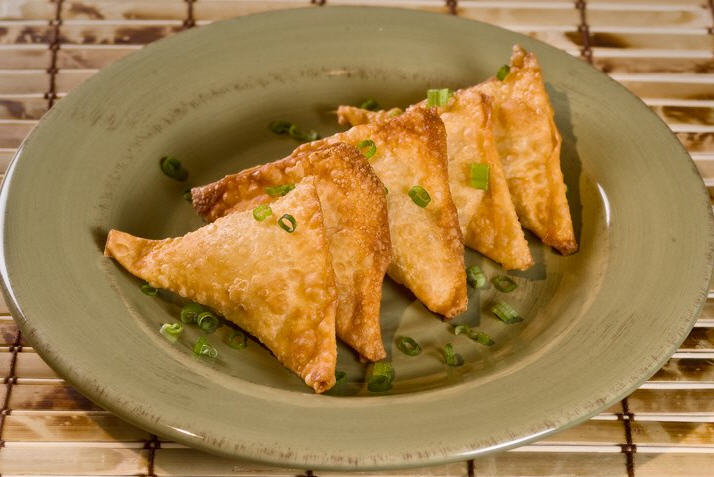 Don't pay for an expensive appetizer at a restaurant when you can make these delicious Crab Rangoon delicacies in a snap. This simple but savory dish is usually served with soy sauce, plum sauce, duck sauce, sweet and sour sauce, or mustard for dipping.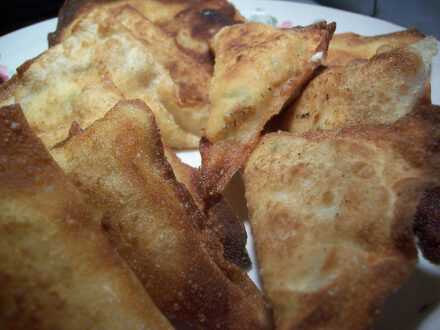 Crab Rangoon
Ingredients
1

pkg. Won Ton skins

1

can crabmeat

8-12

oz.

cream cheese

Dash of MSG

popular brand names for MSG are Ac'cent® and Ajinomoto®

Salt

to taste

Cooking oil
Instructions
Soften cream cheese and mix with crabmeat and seasonings.

Drop a teaspoon full of mixture into center of a Won Ton skin. Slightly moisten the edges of the skin with water, fold skin in half to form a triangle. Press edges to seal.

Pull bottom corner of triangle down and overlap slightly.

Hold Won Ton skin together with a toothpick.

Deep fry in preheated cooking oil until golden brown on both sides.

Drain on a paper towel. When slightly cooled, remove toothpick.

Keep warm in the oven on a cookie sheet until ready to serve with the sauce of your choice.
Recipe Notes
Recipe courtesy of Cooks.com
Find more delicious, savory recipes in the MSGdish Savory Cuisine Corner.