Much has been said regarding the need to learn to season foods in a way that helps people eat healthy and appetizing foods. It is said that seasoning food is an art that is developed with much practice in the kitchen.
Click here for the Spanish version of this blog.
While the vast majority of people, including expert chefs and cooks, tend to flavor with salt, they are unaware that there are many ways to season with less salt and achieve a delicious flavor.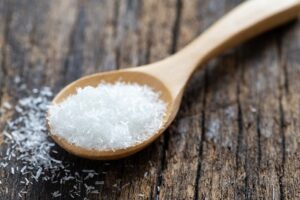 An excellent seasoning that we are familiar with is MSG (monosodium glutamate). Unfortunately, many people fear MSG because of the rumors / messages they have heard from friends and family. But I want to assure you that this excellent seasoning is safe and effective in the kitchen.
Next, I want to share 10 reasons to season with MSG — why MSG should be in every kitchen:
MSG is simply a combination of the amino acid glutamate plus a small amount of sodium, making it a flavorful seasoning with two-thirds less sodium than table salt.
The amino acid glutamate is produced naturally by the body on a daily basis.
There are many foods that naturally contain glutamate including various types of meat, fish, cheese and vegetables.
MSG is safe and effective for daily use in kitchens. It can also help you consume less salt.
MSG is used in a wide variety of tasty foods to create a smooth, full-bodied taste.
Glutamate is responsible for the umami seasoning.
MSG is the umami seasoning in its pure and simple form.
Glutamate, like sodium, is found naturally in many foods that we eat every day and have used for decades. Some foods that naturally contain glutamate:
Tomato
Broccoli
Peas
Cabbage
Mushrooms
Walnuts
Parmesan and Cheddar cheeses
Cured ham
Grape juice
Scallops
Oysters
As we age, our taste buds and food preferences change, which can lead to a poorer diet. Glutamate can be of great help in the diet of the elderly, making many foods more palatable and enjoyable.
Recent research shows that umami may have a promising role in the battle against obesity. The umami flavor seems to promote feelings of fullness, helping to curb appetite.
Make MSG (umami seasoning) part of your kitchen, your family will thank you.
Here I share my favorite soup this fall season:
Pumpkin Soup with Apple and Fall Spices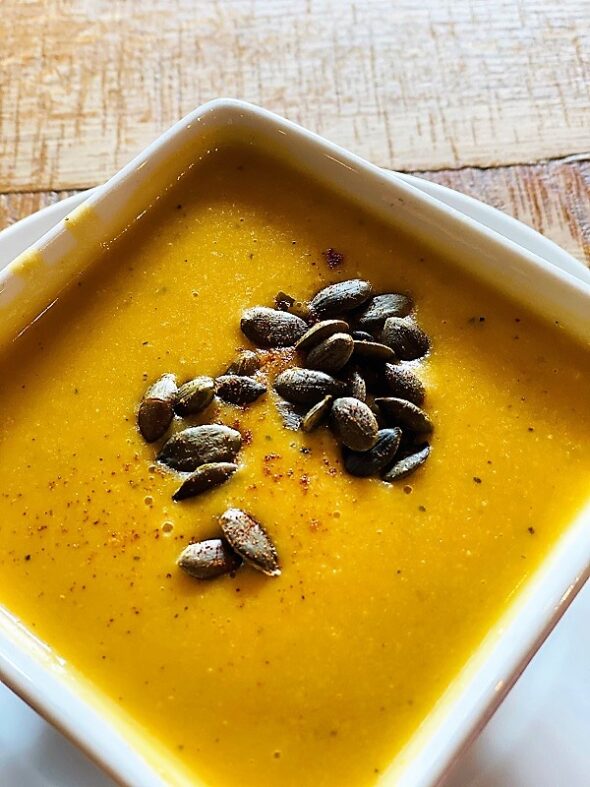 Pumpkin Soup with Apple and Fall Spices
This delicious soup is perfect for the fall season.
Ingredients
3

Tbsp.

unsalted butter

1

cup

onion

minced

3 ½

cups

unsalted vegetable broth

1

can

15 ounces pureed pumpkin

1

cup

of applesauce

½

cup

evaporated milk

1

tsp.

umami seasoning

(MSG)

2

tsp.

pumpkin pie spice

1

tsp.

ground ginger
Instructions
In a medium saucepan, melt the butter, add the onion, and cook 3 minutes or until tender.

Add the rest of the ingredients and cook on low for 10 to 15 minutes. Sprinkle pumpkin seeds over the soup before serving, if desired.
Recipe Notes
View this recipe in Spanish.
For more information about the benefits of MSG, visit these pages: