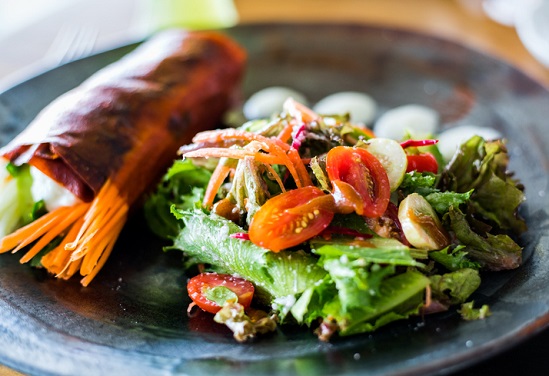 Celiac disease and gluten intolerance are real health issues that can cause significant discomfort and physical damage. For people with these conditions, following a gluten-free diet is a medical necessity, not just a fad. Some people choose a gluten-free lifestyle for other reasons, such as helping them focus more on consuming whole foods and fewer processed foods. In any case, people who avoid gluten-containing foods get used to reading lots of food labels. Checking ingredient lists and allergen statements on food packaging is essential in order to really know if a food is gluten-free or not.
Monosodium glutamate (MSG) is a gluten-free ingredient. Nevertheless, confusion about its gluten-free status is understandable for a couple of reasons. The first and most obvious reason is that the words "gluten" and "glutamate" both start with the same letters and sound quite similar (due to the beginning "gloot" sound).
The second reason is that initial commercial production of MSG, which began in 1908, relied on wheat gluten as a starting product. Wheat was chosen because it contained a large amount of glutamic acid, the same amino acid that's the main component of MSG. Today, however, monosodium glutamate is produced by fermentation of a carbohydrate source (typically beet or corn sugars) and gluten is not involved in the process. (For more background on how MSG is produced, check out this article from the American Journal of Clinical Nutrition.) The processes used to produce MSG render highly purified crystals that are free of gluten. Tricia Thompson, the "Gluten Free Dietitian" covered the topic of gluten and monosodium glutamate very nicely in this blog post.
When you are not cooking for yourself, such as when you eat at restaurants, it's important to keep in mind that many ingredients that may include MSG, such as sauces, marinades, seasoning mixes and condiments can contain gluten – even though that gluten is not from the MSG itself. Gluten-free eaters should always ask about preparation methods and specifically about these types of ingredients when eating at restaurants, as the wait staff may be thinking about gluten only in the context of bread and flour-based food items.
Labeling of food products as gluten-free has now been standardized by the Food and Drug Administration (as of 2013) and food manufacturers that claim gluten-free status of their product on the label must comply with all requirements established by the FDA regulations. If you must avoid gluten for your health, always read ingredients lists and look for allergen statements (such as "Contains wheat") or the accepted FDA labeling phrases: "gluten-free", "free of gluten", "no gluten" or "without gluten". Check food labels every time you purchase the product as production recipes can change at any time.
For more information on this topic, read "MSG is Gluten-Free – Really!".