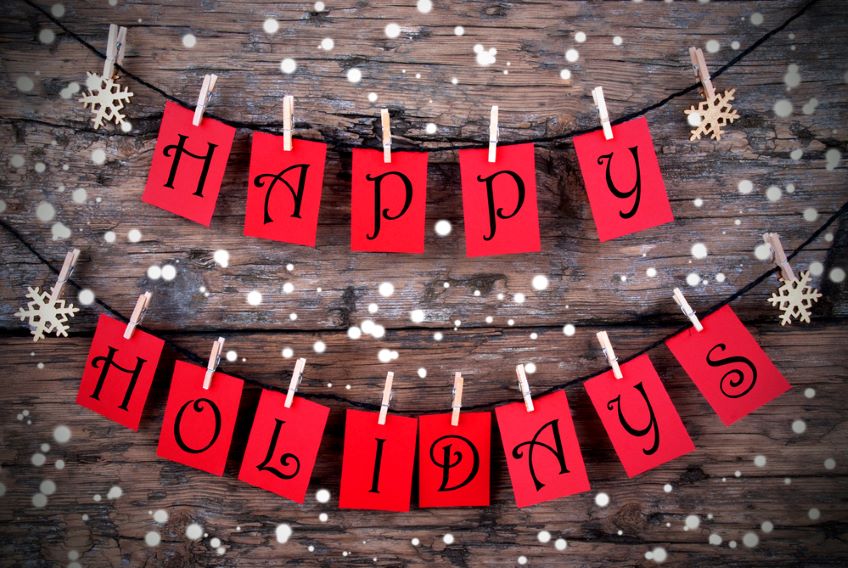 This holiday season can still be a wonderful, positive experience. Add umami from around the world to your holiday dishes!
In the winter months we celebrate the holidays with thanks, gratitude, family, friends, gifts, and of course food, both sweet and savory. Our holidays are intrinsically bound up with traditional dishes, shared around the family table and with friends at holiday parties. While this year, because of COVID, our celebratory gatherings may look different, it is still an opportunity to enjoy delectable dishes. And perhaps even more important is the need to provide an interesting flavor boost to palates experiencing food fatigue.
People worn down by endless cooking of home meals, breakfast, lunch, and dinner, day after week after month need a spark to recreate the magic around holiday dinners. Katie Workman, a chef and writer, recommends preparing something special to mark the day. It doesn't matter if it is a large tableful of food, or one special dish. "The act of trying to create something that feels like you're marking the day — it's as much about positivity as it is about food — but I feel like this year, it's almost like a tonic we need," says Workman. And make sure it is tasty and delicious.1
A way to help ensure tasty and delicious food is to amplify the umami flavor in the dish, using ingredients or seasonings high in glutamate. Glutamate is a naturally occurring amino acid, and responsible for producing the rich umami taste that makes many foods so delicious. The word "umami" is Japanese and means "a pleasant savory taste." Almost everyone is familiar with the basic four tastes of sweet, sour, salty and bitter. Umami has attained status as the fifth basic taste. The umami taste is typically associated with Asian food, but has gained recognition in cuisines around the world.

Try a few of these internationally based recipe suggestions, which include glutamate-containing ingredients to boost the umami flavor of the dishes on your holiday table:
Anchovies. In Italy, Christmas eve is celebrated with the Feast of the Seven Fishes. The old-school Italian tradition incorporates seven different kinds of seafood into one massive meal. Varying by region, it can include salmon, octopus salad, smelts and more. In the Veneto region, spaghetti with anchovy sauce is featured. Add a few glutamate rich anchovies to your classic Caesar salad. And if you don't want the whole anchovy on your plate, blenderize it into the salad dressing to still get the umami flavor.2
English Worcestershire Sauce is a fermentation of anchovies, sugar, spices and vinegar. Anchovies, as previously noted, contain glutamate, and the fermentation process enhances the umami effect. This compound butter recipe can be a baste on the meat while cooking, or daubed on afterwards:
Mash together the ½ cup butter; a tablespoon each of fresh chopped thyme, and chives; 2 teaspoons Worcestershire sauce; 1 clove grated garlic, zest of one lemon, ¼ teaspoon each of salt and pepper. Form into a log. Refrigerate.3
Skip the garlic and serve it in small ramekins for spreading on the holiday breads.
Sazón. Christmas time in Puerto Rico means lots of family, music and, of course, food. On the holiday menu is an array of festive dishes including tropical drinks spiked with rum produced on the island, roast pork, and rice dishes. Arroz con Gandules is a flavorful rice dish which features Gandules-pigeon peas, which are beloved in Puerto Rico. If you can't find dried or frozen gandules at a Latin market, they are also labeled toor in Indian grocery stores. In a pinch, substitute red or pinto beans. Not authentic but still delicious. This recipe is flavored with Sazón, a seasoning popular throughout Latin America and the islands of the islands of the Caribbean. It is a seasoned salt with MSG, garlic, cumin and annatto.4
More ideas here.
Chinese Oyster Sauce. Planning a more stateside holiday meal that includes turkey and gravy, or beef roast and gravy? Add a dollop of Chinese oyster sauce to the gravy. Wait. What? Yep. Chinese oyster sauce contains flavor enhancing glutamate and adds a depth of flavor and unctuousness to the gravy, as well as helping create the rich brown color. And you won't get a fishy flavor. Promise.
Kewpie mayonnaise. In my husband's family, appetizers before a big holiday meal always include deviled eggs. Try making your deviled egg recipe with Kewpie mayonnaise from Japan instead of standard American mayo. A favorite of fine chefs, Japanese Kewpie mayonnaise is an emulsification of eggs, vinegar and oil with MSG (providing the glutamate) and has a richer and more creamy consistency. The American formulation of Kewpie mayonnaise contains glutamate rich yeast extract. Try Kewpie as a substitute in any of your dishes made with mayonnaise. 5
The umami flavor is highly desired in dishes from all around the world. Try something new from far away and bring the world to your table.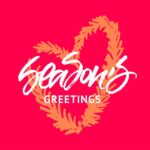 Savor the season! Wishing you and yours good health and much happiness this holiday season.

References: