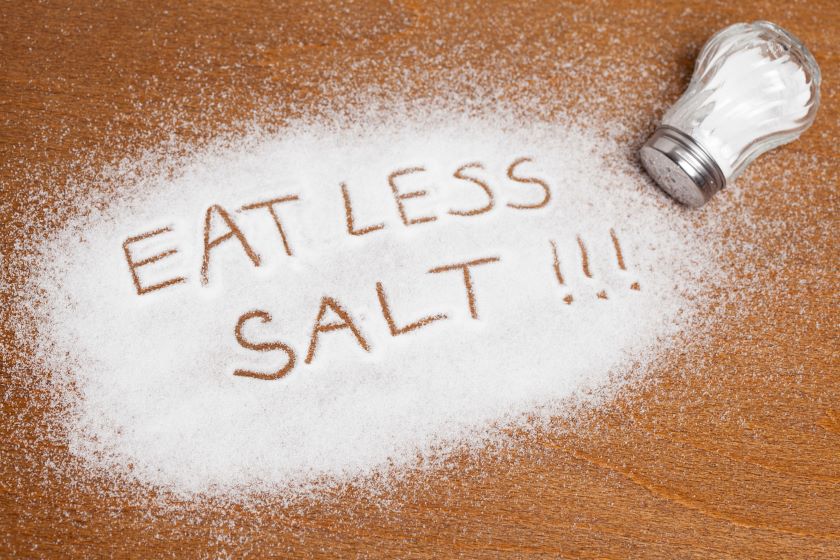 MSG can help lower the amount of dietary salt while enriching the flavor of your favorite dishes. The umami boost from MSG can help make cooking with less salt taste great. In fact, it can help create a dish that tastes better than the original higher-salt version.
Try this lower sodium chicken pot pie recipe to see for yourself.
Results of the Salt Substitute and Stroke Study showed that switching from regular salt to a salt substitute reduced the risk for stroke, major cardiovascular events, and death in adults who had a history of stroke or were at high risk of a stroke and lived in rural China. While the large study published earlier this year used a salt substitute other than MSG, it reminded me of how MSG can be used to lower the amount of sodium in a food.
When MSG is used along with a small amount of table salt, it can lower the total sodium in a recipe by 20% to 40% while still maintaining the desired taste. In fact, it might actually improve the food's flavor. In a study of flavor preferences, most of the participants liked low-salt recipes with MSG added as much as or better than the standard recipe. This is because MSG enhances savory flavor and balances out the other flavors in the dish.
One American winter staple that could benefit from some sodium reduction is chicken pot pie. Its warm creamy deliciousness invokes a comforting feeling and pleasant memories. But it's a dish that often comes with a hefty amount of sodium. This recipe replaces some of the salt with MSG. In doing so, the sodium is reduced by 475 mg and the umami is boosted. That means a healthier dish that is still full of flavor. When combined with using low sodium chicken broth in place of traditional chicken broth, the dish will have about 25% less sodium than the original.
Umami Rich Chicken Pot Pie
The umami boost from MSG in this recipe helps create a dish that tastes better than the original higher-salt version.
Ingredients
1

lb.

skinless boneless chicken breasts

cubed

1

cup

carrots

sliced

1

cup

green peas

frozen

½

cup

celery

sliced

2 ¼

cups

low sodium chicken broth

divided into ½ cup and 1 ¾ cups

⅓

cup

onion

chopped

⅓

cup

butter

⅓

cup

all-purpose flour

¼

teaspoon

salt

⅛

teaspoon

MSG

(umami seasoning)

¼

teaspoon

pepper

⅔

cup

milk

2

unbaked refrigerated or frozen pie crusts

softened
Instructions
Line glass pie dish with bottom crust.

Add chicken, carrots, peas, celery, and chicken broth to saucepan. Boil for 15 minutes. Remove from heat, drain and add to pie dish.

In saucepan, cook onions in butter over medium heat until soft and translucent. Stir in flour, salt, pepper, and MSG. Slowly stir in remaining chicken broth and milk. Simmer over medium-low heat until thick. Remove from heat and pour over chicken and vegetable mixture in pie dish.

Cover with top crust and seal edges. Make several slits in the top to allow steam to escape.

Bake in preheated oven for 30 to 35 minutes, or until pastry is golden brown and filling is bubbly.

Cool for 10 minutes before serving.
The chicken pot pie photo is courtesy of Flickr user Michael Kappel.