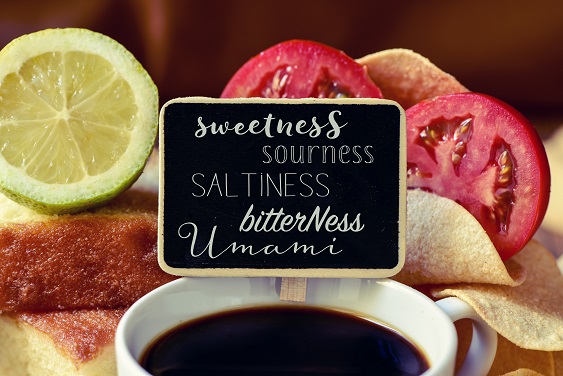 Three trends: the popularity of food trucks, the use of social media and a focus on Asian cuisines have combined to deliver food with savory umami flavors.
As the summer rolls along you can expect to see more food trucks roaming to downtown street corners, parks, and festival and sporting events. Food coaches, once commonly parked at construction sites, now are experiencing an ever-increasing rise in popularity all over towns and cities. Dishing out great food to masses of people is a way for a restauranteur to gain wider circulation, attention and customers. And diners have the opportunity to explore a variety of cuisines, often at a lower price for quality food.
Social media platforms, such as Twitter and Facebook, help diners find their food of choice on wheels be it breakfast, lunch, dinner or late night. Twitter and live maps make it easier for food fans to track their favorite mobile restaurants. With increasingly busy lifestyles, social media provides a quick way to access fast, portable and quick food that tastes delicious.
The interest in Asian foods continues unabated with renewed focus on Thai, Malaysian and Vietnamese cuisines as well as new takes on traditional Chinese and Japanese dishes. Asian cooking, especially Southeast Asian with bright flavors, fresh herbs and umami taste delivering ingredients are popular on food truck menus. Vast numbers of food trucks serve a wide variety of Asian foods, with dishes that are innovative and often a fusion of different Asian (and other) food cultures.
Roy Choi, a classically trained chef, is widely credited with starting the food truck trend. In 2008, his take on Korean-meets-Mexican fusion created what Newsweek declared "America's first viral eatery." Using Twitter, Choi reached over 100,000 followers each day in the LA area. His beef short rib taco with a special, 21-ingredient sauce became his signature dish.
You don't need a passport if you are a globally-focused diner that longs to explore innovative Asian cuisine. Creative food truck chefs with unlimited imaginations offer innovative takes and combinations with different meats, veggies and condiments. Hunt down some of these favorite Asian food truck dishes this summer.
Umami Quiz!
Test your knowledge about umami by guessing which ingredients deliver the famed umami taste that continues to delight palates and taste buds (answers are at the end of this blog):
Vietnamese Bánh mì. Nestled on a Vietnamese baguette, the sandwich can contain one or more meats (protein), such as grilled pork or pork meatballs in tomato sauce, lemongrass chicken, pâté or tofu. A spicy element is key with the addition of thinly sliced fresh chilies. Accompanying vegetables such as cilantro, cucumber slices and matchstick carrots and/or shredded daikon radish add texture and crunch. And finally sweet pickles or pickled vegetables and Maggi Seasoning finish the result of a sandwich that balances sweet, savory, sour, spicy tastes, and varying textures. Can you identify three of the umami elements?
Chinese steamed or baked buns. Innovative versions of the traditional Chinese pork buns are making the culinary scene. Traditionally the pork bun filling is roasted pork with hoisin sauce. Some innovations include concocting fillings made with crispy pork belly, brightening and lightening the filling with pickled daikon (white radish), chopped Chinese cabbage, or shiso leaves. Steamed buns fillings include chicken glazed in kung pao sauce, braised beef short rib or feature crispy tofu with garlic-tofu mayonnaise for vegetarians. Innovative toppings that my Chinese mom would have never envisioned: chutney, pineapple, enoki mushrooms and roasted red peppers. Can you identify three of the umami elements?
Thailand's Pad Thai is one of the most famous meals from South East Asia. Primary ingredients include a base of flat rice noodles with stir fried egg, and a variety of veggies, spices, and meat or prawns to provide a balance of flavors from sweet to spicy. The traditional version has ingredients unfamiliar to many palates including fish sauce, dried shrimp, sour tamarind paste and sweet palm sugar. Almost always there is an egg scrambled in the wok, and the dish is served with a sprinkle of crushed peanuts and fresh bean sprouts piled on top, and a wedge of lime alongside. Seafood versions can incorporate fresh shrimp, crab and squid. Green onions, cilantro, red chili peppers, garlic, and soy sauce can add to the depth and complexity of flavors. Pad Thai was selected #5 in 2011 among the World's 50 most delicious foods in a reader's poll. Can you identify three of the umami elements?
Answers:
Bánh mì umami elements: Grilled pork, pork meatballs, tomato sauce, pâté, tofu, carrots, Maggi seasoning
Chinese steamed or baked buns umami elements: Roasted pork, hoisin sauce, pork belly, Chinese cabbage, chicken, kung pao sauce, beef short ribs, crispy tofu, enoki mushrooms, roasted red pepper
Pad Thai umami elements: Prawns, fish sauce, dried shrimps, peanuts, fresh shrimp, crab, soy sauce