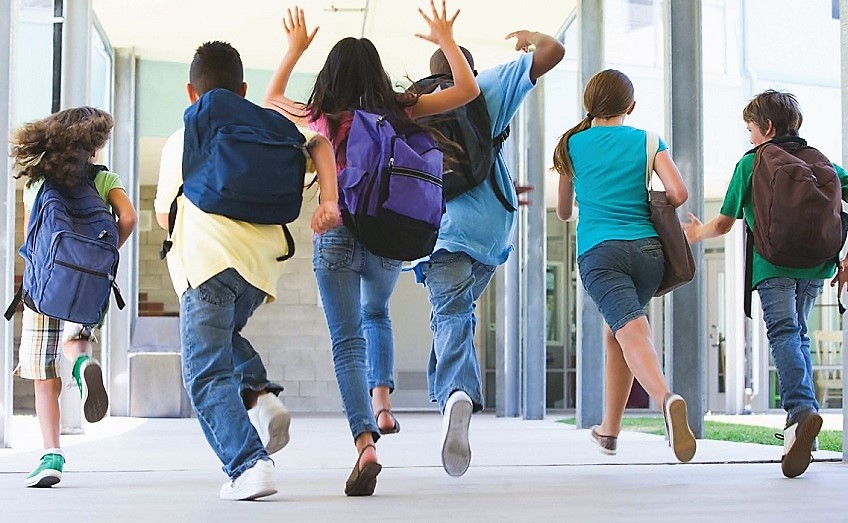 I became a chef and registered dietitian because my siblings and I all have food allergies. Between my siblings and myself, we have a variety of food allergies and restrictions that we juggled throughout childhood and into adulthood.
Learning how to cook was an essential survival skill for us, as well as something that grew into a curiosity and love for exploring different cuisines and new, safe (allergen-free) foods. With the need to remove certain foods from our diets due to our health, we desired food that not only looked and tasted good, but also provided crucial nutrients.
Back-to-school season always came up quickly after we spent the summer swimming at the beach and running around with our neighborhood friends. Managing food allergies was relatively easy during the summer because we ate our meals at home and didn't have to worry about the school cafeteria food or our classmates' lunches being full of foods that could potentially make us sick.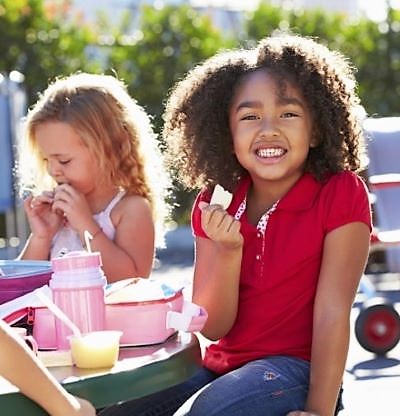 Keep in mind this was long before the days of schools adopting a peanut or tree nut allergy policy. Roughly 20 years ago there was a lack of knowledge about just how serious food allergies and anaphylaxis were. Today, more than 40% of children with food allergies in the U.S. have been treated in emergency rooms because of severe food allergy reactions.
Coming from a diverse Vietnamese, Polish, and Hungarian background, my siblings and I had access to a wide variety of cultural food ingredients and dish options. It also helped that our family had many great cooks from both sides who knew how to make traditional dishes, as well as the energy and effort to modify them to meet our food allergy needs.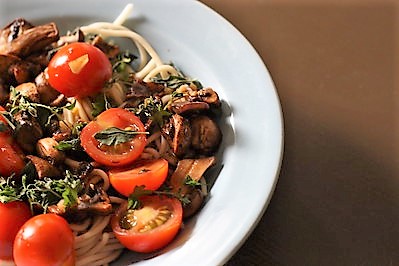 MSG (monosodium glutamate) played a huge part in this, as many of the foods naturally contained this umami flavor bomb. This is because the glutamate from MSG seasoning and the glutamate occurring naturally in foods, such as mushrooms, soy sauce, and tomatoes are exactly the same. Combine these with a straight protein source like beef, pork, chicken or soy and the flavors only continue to develop in depth and complexity.
Despite the xenophobic myths, MSG is not an allergen. While bento boxes, stir fries, kimbap, fried rice, and similar Asian-inspired dishes have only become trendy as of late, these are regular things we had in our packed lunches growing up. We definitely weren't looked on as trendy kids at the time, but we knew part of our plan to stay safe during the back-to-school season included a variety of new routines, classmates, teachers, to be able to learn about our food allergies and help to keep us safe.
In foods where MSG occurs naturally, an extra sprinkle of MSG (or more depending on the serving size of what you're cooking), is just what food needs, in general, to give that added touch of pizazz. It's even more critical when thinking about how to manage food allergies to keep the flavor while accommodating for the food or foods that have been removed from a dish to keep it safe from an allergen or allergens. This is true whether you want to get wild and build beautifully intricate lunches for your kiddos or if you know it's going to be a one-dish wonder that they will affectionately love, regardless of the looks.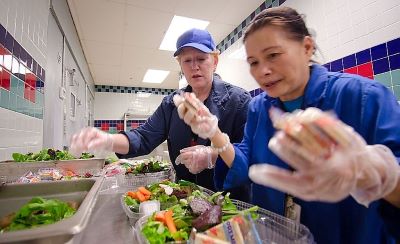 As always, make sure you talk with your registered dietitian, licensed allergist, and school support staff to ensure everyone agrees how best to manage your little one's dietary needs while at school. This means customizing and individualizing what each child, or children, will need to be successful in managing their food allergies while attending school. After all, the back-to-school season should be all about having fun, learning, and building new friendships!
Go-To Food Allergy Resources:
Photo credits:
Back to school photo by USCPSC on Flickr
Children eating lunch outside photo by CDC "Managing Food Allergies in Schools"
Mushroom/tomato pasta photo by ichunt on Flickr
School lunch prep photo by U.S. Department of Agriculture, Public domain, via Wikimedia Commons
Allergy meds photo from MSGdish.com