Print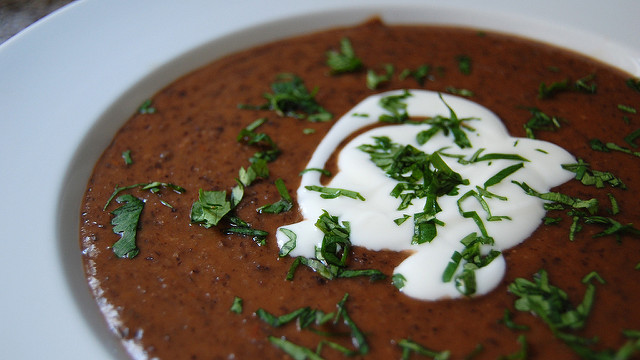 Black Bean Soup
This soup recipe was modified from The American Diabetes Association and The American Dietetic Association Family Cookbook Volume II. It is lower in sodium than that version yet has all the flavors you expect from a hearty soup such as this.
Servings
8
1-cup servings
Presoak beans in water overnight or use quick-cook method on package.

After soaking beans, add salt and bring to a boil; cover and simmer on low heat for 2 hours.

Heat oil, add onions, and sauté about 5 minutes. Add green pepper and sauté until onions are tender.

Stir in remaining ingredients. Add about 3/4 cup hot bean liquid, cover and simmer 10 minutes.

Add onion mixture to beans and continue to cook 1 hour, stirring occasionally.

Serve with rice, if desired.